'I Found This Baby in a Junkyard': Shannon Briggs Trolls UFC Legend 'Rampage' Jackson
Published 07/13/2021, 10:30 AM EDT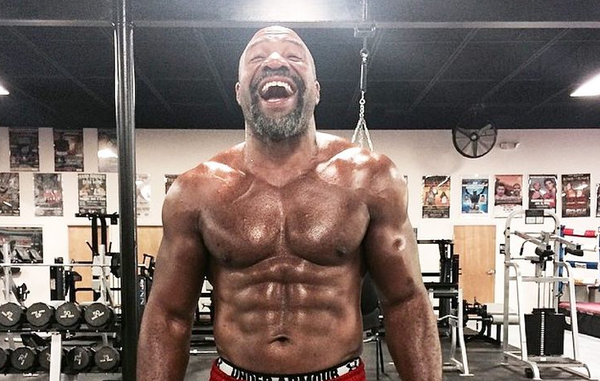 Former heavyweight champion Shannon Briggs looks desperate for an in-ring return and has targeted ex-UFC champion, Rampage Jackson, to be his next rival. After feuding with Mike Tyson for a brief period, Briggs understood he wouldn't receive the fight. So, he has apparently turned his attention towards Jackson and is doing everything to bag the lucrative matchup.
Despite getting not much attention, Briggs's social media accounts speak heavily about Rampage Jackson. All his recent posts demean the 43-year-old MMA elite. That said, several of those pictures are photoshopped and showcases Jackson in uncanny situations.
In a recent post, Briggs touted Rampage Jackson as a child and claimed to have found him in a  'junkyard'. Although the caption hardly had any resemblance to reality, the online feud took a step forward with that post. Furthermore, Briggs posted several more pictures that express similar emotions towards Quinton 'Rampage' Jackson.
ADVERTISEMENT
Article continues below this ad
Jackson has finally reacted to Brigg's consecutive call-outs. 'Cannon' turned to Instagram and posted a video of an MMA bout, showcasing a highlight-reel KO. While Briggs hadn't mentioned Jackson in that post, the ex-UFC fighter dived in.
He mocked Brigg's hairstyle and tagged him, 'chock fambo'. In response, Briggs chose silence. Once a heavyweight champion. 'Cannon' is yet to reply to that, However, he seems desperate about facing Rampage Jackson, advertising a fantasy showdown for all fight fans in the world.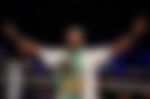 Shannon Briggs vs Rampage Jackson- Can It happen?
ADVERTISEMENT
Article continues below this ad
According to the recent scenario, exhibition bouts or crossover matchups aren't a very big deal. Several MMA fighters with the likes of Anderson Silva, Vitor Belfort, and many others have walked the same road. So, Rampage Jackson can also aim towards a multi-million showdown by lacing up the boxing gloves.
The UFC veteran hasn't confirmed to accept the offer. However, his comments on Briggs' latest social media post reflect the interest from Jackson's end. So, we can rightly expect the fight to happen somewhere down the line.
ADVERTISEMENT
Article continues below this ad
Who would you favor if the fight ever happens? Rampage Jackson or Shannon Briggs?
Watch This Story: 5 Forgotten Facts About Muhammad Ali