"I Get Horny Man!" – Deontay Wilder Reveals Private Details About Pre-Fight
Published 03/16/2020, 2:33 PM EDT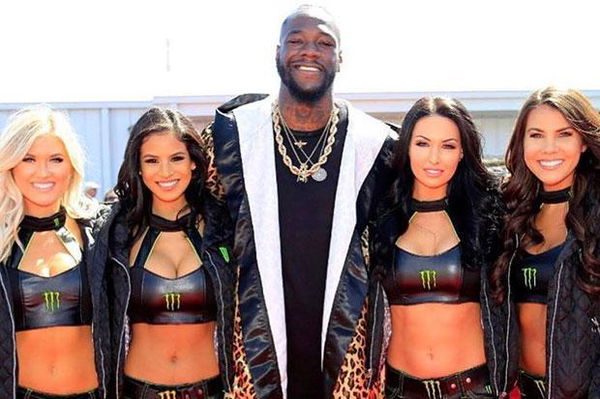 ---
---
Last month Deontay Wilder learnt why it is a bad idea to walk out to the ring with a 40-pound costume. However, this was not the only time he followed questionable practises before a match. In an interview, Wilder revealed what he did before his first-ever pro fight and how it helped him.
ADVERTISEMENT
Article continues below this ad
"The Bronze Bomber" lost his WBC heavyweight title to Tyson Fury in one of the most anticipated rematches in boxing history. From bell to bell, Fury outclassed Wilder. In the seventh round, Wilder's team threw in the towel and decided to end the punishment.
Wilder blamed the heavy costume for the loss. He was wearing it for more than half an hour. As a result, Wilder lost his movement during the match.
ADVERTISEMENT
Article continues below this ad
Deontay Wilder used s** as a PED?
After his loss to Fury, Wilder spoke to iFL TV in which he revealed that he had s** just a few hours before his pro boxing debut.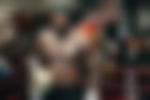 He said, "So many things went wrong with my debut, I end up having s** two hours before the fight. I got horny, man, I ain't even gonna lie, I had my wife in there with me and you just start thinking freaky thoughts."
"With that right there, that's a mindset you have to overcome, my mindset — I didn't care, I thought I'm going to get this p***y you know what I'm saying." 
Although he had s** before the match, Wilder secured a second-round TKO victory over his opponent, Ethan Cox. Instead of making him weak, Wilder claimed that it pumped him up for the fight. He also believed that it was his "lucky charm."
ADVERTISEMENT
Article continues below this ad
"With me, s** gives me energy, that's why I was able to go in there and blast him out."
A study conducted by researchers said that s** two hours before a competition could affect the performance of the athlete. However, another study concluded stating that s** does not have any significant role in the performance of an athlete.
For now, all we can say is that Deontay Wilder's "medicine" might have worked for him. But, it may not necessarily work for others. There is insufficient research on the topic.
ADVERTISEMENT
Article continues below this ad
What is your reaction to Wilder's claims?