'I Got Mad': Mike Tyson Once Exposed the Truth Behind the Popular Brad Pitt Story
Published 01/24/2022, 8:09 AM EST
Mike Tyson and his long list of controversies go to such an extent that the former heavyweight world champion once 'got mad' at Brad Pitt for allegedly being close with Rob Givens, his ex-wife. Tyson married Givens in 1988 when he was at the peak of his boxing glory.
Dubbed as 'The Baddest Man On The Planet', Mike Tyson was knocking people out cold in the ring with the world championship tag on his shoulder when he met Givens for the first time. The couple stayed together for some years but divorced in 1989.
In 2013, Mike Tyson wrote a memoir named 'Undisputed', shedding light on how he caught Rob Givens with Brad Pitt.
ADVERTISEMENT
Article continues below this ad
Well, Mike Tyson opened up brightly on it in 2016 in The Real Dynamite Talk show. He said, "When I saw the car come out. I think maybe her or a girlfriend from the show. But it's not, it's a guy and then I got mad. And of course, I am jealous at that time, a little bit now too. But still when the car came and she's suddenly Michael."
"Anyway, we met each other and stuff and that's my first engagement. He is a really nice guy."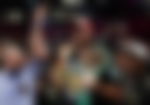 Tyson has been into several scuffles. However, the one with Brad Pitt has amassed global attention. That's because he has also detailed the incident in interaction with Graham Bensinger. That said, the boxing legend doesn't seem to have any ill feelings towards Brad Pitt any longer.
Mike Tyson lost a lot of money on divorce
ADVERTISEMENT
Article continues below this ad
The split up between Tyson and Givens happened after a troublous relationship. Givens said she never married the boxing legend for money. However, their divorce settlement cost Mike Tyson $10 million for settlement.
Watch This Story: Five Insane Facts About Mike Tyson
Meanwhile, Tyson had also claimed that Brad Pitt had pleaded with him not to hit when the two crossed paths in the 1980s.
ADVERTISEMENT
Article continues below this ad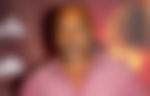 Well, Givens denied that. She confirmed the reports of being in the car with Bradd Pitt. However, ruled away Tyson's claims of scaring out Brad Pitt with his presence. Whatever it has been, it's quite prominent that Tyson and Givens had a very unique relationship.