"I Hate Being Late" – Tyson Fury Reprimands His Wife
Published 04/27/2020, 12:20 PM EDT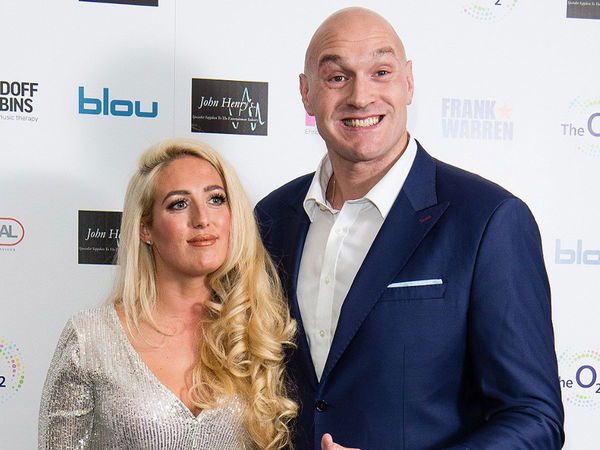 ---
---
Tyson Fury takes no prisoners! During an Instagram live, Fury rebuked his wife for being late to a Monday morning workout.
ADVERTISEMENT
Article continues below this ad
Amidst a global pandemic, Tyson Fury has found a new way to connect with his fans. The 'Gypsy King' routinely posts workout videos on his Instagram. He is often accompanied by his family. A recent Monday morning workout session showed some tension between the Fury family.
Fury was visibly upset with his wife—Paris Fury—for being late to the workout, as she had spent the previous night watching movies. As a punishment, Fury made his wife do 10 sit-ups. Paris reluctantly dropped to the ground. Nonetheless, she didn't do it before dropping a bombshell on Fury.
ADVERTISEMENT
Article continues below this ad
"The instructor is an a***hole," Paris said.
Like almost everybody else, the WBC heavyweight champion of the world faced Wi-Fi issues. A poor internet connection constantly interrupted his stream. At the 26 minute mark, Paris left the session. Thus, Fury was alone for a while. However, she did reappear during the last 5 minutes.
Tyson Fury and his wife provides a clarification
After the 45 minutes long workout was over, Fury was fuming at his internet connection.
"Terrible, terrible terrible connection, it's been absolute dog**, at least we got it done." Soon after the stream ended, Fury and his wife uploaded a short clip explaining the situation.
"I did storm out, I was p****d off as I was made to do press-ups, but we didn't argue," Paris said. "This is what happens when you are in a marriage and you are locked in for three weeks together."
ADVERTISEMENT
Article continues below this ad
Fury responded by saying, "I hate being late, I'd rather be ten minutes earlier than one second late."
Once again, Paris referred to her husband as an a****le. This is not the first time that one of his family members hurled abuses at him. Fury's son said something similar a few weeks ago.
Tyson Fury Jr. Gives the Heavyweight Champion a Taste of His Own Medicine
ADVERTISEMENT
Article continues below this ad
Fury is scheduled to fight Deontay Wilder in a trilogy next. Originally, the bout was slated for July 18 in the MGM Grand Arena. But the Coronavirus delayed it.