'I Have Definitely Not Seen His Toughness': Former UFC Fighter Contradicts Himself While Assessing Jake Paul and Logan Paul
Published 04/06/2021, 11:27 AM EDT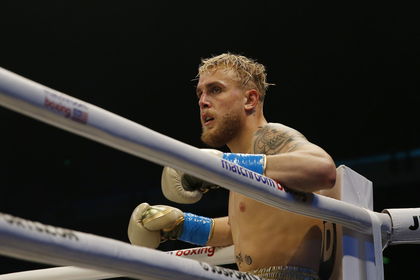 ---
---
Jake Paul is one of the hottest topics in boxing right now. Whether you agree or disagree with his involvement in the sport, everyone has an opinion about 'The Problem Child'. One of the biggest questions asked about Paul has been his fighting spirit.
ADVERTISEMENT
Article continues below this ad
Paul has only fought a YouTuber and a former NBA player in his career. Therefore, many critics are skeptical whether the internet sensation will have what it takes to beat former MMA champion, Ben Askren.
And now, former UFC superstar Chael Sonnen has made a contradictory analysis of Paul.
ADVERTISEMENT
Article continues below this ad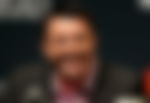 The 29-15-1 MMA fighter spoke on his own YouTube channel and said, "I do not believe he is the best or the toughest. I have definitely not seen his toughness because he hasn't needed to, I will concede. But I also haven't seen overwhelming skill. I haven't seen a whole lot of skill at all."
These comments showed Sonnen was one of the many questioning Paul. However, he then added, "I can tell he's working hard. I'm seeing enough with his feints. I can also tell, and you guys never like it when I say this, but it's true. The Paul brothers are legit tough guys. I know that bothers you, but they are."
READ: How Much Did Jake Paul Make From His Boxing Career?

What can we make Chael Sonnen's analysis of Jake Paul?
These comments from Sonnen will confuse fans. At first, 'The American Gangster' clearly questioned Paul's ability. However, in the next sentence, he credited both the brothers for their toughness. So, what should fans make of these comments?
It may be a case of Sonnen pointing out that although Jake Paul is not an absolute rookie, he is still not on the level of an experienced campaigner like Askren.
While many have discredited Paul completely, Sonnen believes he is not as bad as people make him out to be.
ADVERTISEMENT
Article continues below this ad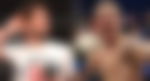 If this is the case, then Sonnen has tipped Askren to beat Paul on April 17. However, going by his comments, he believes it will be a closer fight than what some have predicted.
What do you make of this contradictory analysis from Chael Sonnen?
ADVERTISEMENT
Article continues below this ad
READ: OPINION: Floyd Mayweather vs Logan Paul and Ben Askren vs Jake Paul Is Not Helping Boxing