"I Have to Take My Hat off to Him" – Floyd Mayweather on Teofimo Lopez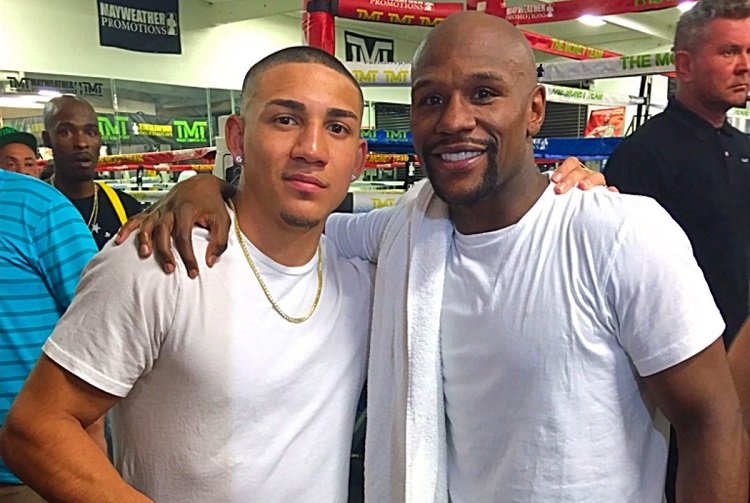 Legendary boxer Floyd Mayweather has had his say on the record-breaking fight between Teofimo Lopez and Vasyl Lomachenko fight.
Regarded as one of the greatest boxers of his generation, Mayweather gave his opinion on the fight, which Teofimo Lopez won by unanimous decision after 12-closely fought rounds.
Speaking to Showtime boxing before the Gervonta Davis vs Leo Santa Cruz event, Mayweather was asked to give his opinion on the fight and the division.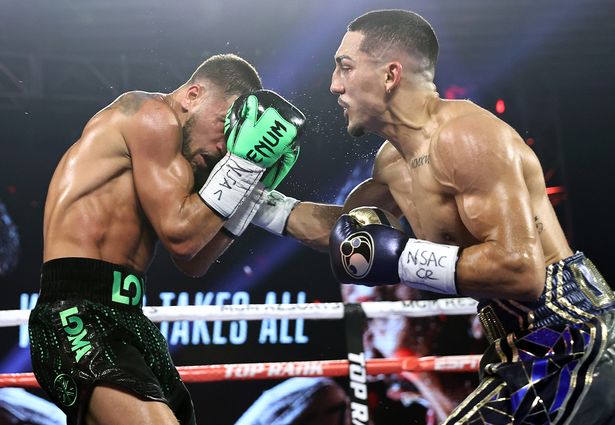 The superstar boxer said, "The fight the other day was a hell of a fight. I want to say congratulations to the winner. He's done his job. He went out there and did what he had to do.
"I can't not [appreciate] what he has done. I have to take my hat off to him for what he has done." Thus, giving Teofimo Lopez the respect he deserves after a fantastic fight."
Read: Ukrainian Boxer Wins Insane Money on Teofimo Lopez, Spits Venom at Fellow Countryman Vasyl Lomachenko
Mayweather also spoke about the lightweight division. He said:
"If Devin Haney is the WBC champion at lightweight and Gervonta 'Tank' Davis is the WBA champion, It's safe to say that Teofimo is the champion at the IBF and the WBO champion."
Floyd Mayweather on the weight debate
After the fight, there have been certain arguments about Lomachenko not fighting in his natural weight class. Mayweather, however, had his say on the matter.
"Remember, at one particular time, in 1996, before I went to the Olympics… When I was in the Olympics, I fought at 125.5, because it's 57 kilograms. So in that same year, I tuned professional at 130.
So, we can't keep talking about, this guy is a small guy, to be the best, you must take risks, you must take chances, [even] if it takes going up in weight or going down in weight. That's the sport of boxing, that's how boxing works."
Mayweather's feelings regarding the fight and the division are clear. And having done this before, one can not question his opinion. Only time will tell whether these fighters can prove themselves at different weight classes.