"I Hurt People!"- Evander Holyfield Makes a Strong Statement
Published 05/18/2020, 3:45 PM EDT
By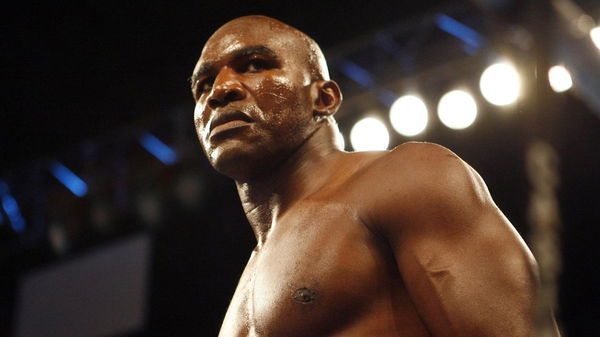 Evander Holyfield is one of the most distinguished fighters to have taken on the greatest boxers and triumphed. He is a true stalwart in the boxing circuit.
ADVERTISEMENT
Article continues below this ad
He feels he is a complete boxer and can easily hold his own against boxers of any era.
"I was a boxer, and because I knew how to box real well, I could adapt to different styles. I could have fought in any era. I could be in there with any heavyweight. I knew how to fight inside and outside. I knew how to slip shots of longer guys. I had decent hand speed. I moved really well and had good footwork. I hurt people. I was a student of the game," said Evander Holyfield in an interview with BoxingScene.com
ADVERTISEMENT
Article continues below this ad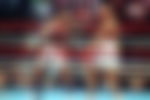 Even though he has conceded 8 losses he managed to record wins over the likes of Larry Holmes, George Foreman, Riddick Bowe, Buster Douglas, Ray Mercer. He took on Mike Tyson twice and triumphed each time.
"I never was a big guy. I never was an aggressive guy, but I could be aggressive. It wasn't my first nature. When boxing is all you've done your whole life, that's what makes you successful. There were a lot of things I didn't have, but I was good at boxing. My mother told me, 'you have to be thankful for what you can do, and stop worrying about what you can't do.'" said the Real Deal.
Evander Holyfield talks comeback
Boxing fans are in for a great surprise after Holyfield admitted that he is looking forward to finding his way back to the ring. And his opponent? possibly none other than Mike Tyson.
Holyfield recently confirmed that parties from both sides are engaged in talks regarding a potential exhibition fight. However, they are yet to reach an agreement.
ADVERTISEMENT
Article continues below this ad
Nonetheless, both fighters have expressed an interest in participating in exhibition fights. Therefore, we might get to see both of them fight in the ring. Undoubtedly, it will not be as exciting as a fight between the two legends. However, at this point fans are willing to cut their losses and take what they are getting.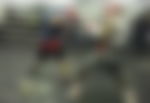 "I realized [retirement] years ago. I had reached my goals. I was a small heavyweight. Today the guys are a lot bigger, and their reflexes are a lot faster. I did good [against Andy Ruiz], but I thought I was supposed to beat him [in sparring]. I realized that something has to be wrong for a guy to look like that and challenge me," said Holyfield.
ADVERTISEMENT
Article continues below this ad
Holyfield is making a comeback purely for philanthropic reasons. However, getting closure in a trilogy fight against Iron Mike is an added bonus.
Who do you think will take the win?