"I Promise You I Will Be One of The Best Trainers"-Floyd Mayweather Announces Big News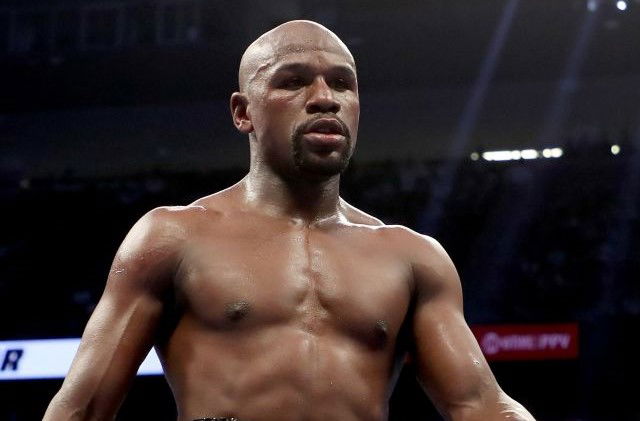 Boxing legend Floyd Mayweather has revealed he'll be trying his hand at training boxers after being inspired by his uncle Roger Mayweather. Mayweather was last seen in action against Conor McGregor in 2017. There were rumors that Mayweather might return to action later this year. However, his social media posts suggest otherwise.
Read:Anthony Joshua Chooses Surprise Names to Create Greatest Boxer Ever
want to make a difference in people's lives"-Floyd Mayweather
"This is my first day working with my 14-year-old nephew who has absolutely no boxing experience at all, and this is my second time doing mitt work. "The first time was with my oldest son which you may have seen I recently posted. As many of you know, I've had incredible trainers which included my dad and uncle.
Due to the recent passing of my Uncle Roger, I've felt inspired to help those around me the same way they have been there for me throughout my boxing career. In a time where we must distance ourselves from others, it has allowed me to reflect on how I want to make a difference in people's lives and help them achieve their goals." said Floyd
If Mayweather achieves his goal, he'll be continuing a legacy of legendary trainers in the family. His uncles Roger and Jeff Mayweather are considered to be one of the greatest of all time.
"It has become a goal of mine to help others reach the best versions of themselves. I want to leave an impression on those around me and allow them to see their potential."
WithMayweather eager to continue his uncle's legacy, we might several world-class fighters coming out of the Mayweather gym.
Do you think Floyd Mayweather has what it takes to be a good trainer? Let us know in the comments below!
READ :"Boxers Will Always Make More Money Than MMA Fighters": Mike Tyson