'I Think Reality Has Caught up to Him'- Jake Paul Believes 'Delusional' Tyron Woodley Will Be Knocked Out This Weekend
Published 08/27/2021, 2:03 PM EDT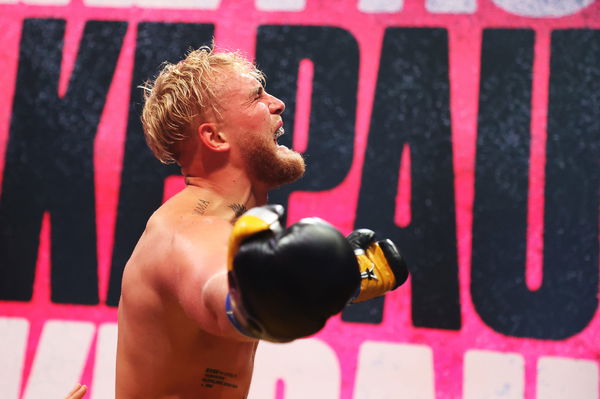 ---
---
Youtuber turned professional boxer Jake Paul has quickly become one of the most talked-about personalities in combat sports. The former Disney star has come a long way from fighting untrained opponents for clout to competing with MMA fighters such as Ben Askren and now Tyron Woodley.  
ADVERTISEMENT
Article continues below this ad
From the very beginning, Jake Paul has been at the receiving end of a lot of criticism from boxers and MMA fighters alike. However, his most recent performance against former champion Ben Askren has now got everyone wondering about the 24-year-old's true potential as a boxer. 
Jake Paul will now take on Tyron Woodley in an eight-round boxing event under the banner of Showtime. Woodley, a former UFC welterweight champion, switched to professional boxing following a four-fight skid in the UFC.  With the animosity at an all time high, both fighters got to do a face off ahead of their bout this weekend.
ADVERTISEMENT
Article continues below this ad
In a recent interview with Ariel Helwani, Jake Paul went on to make the following statements when talking about Woodley's demeanor during the face-off.   
"You know when he first signed up for this, it was like 'Cool, biggest payday of my life, cool, easy fight'. You know, that's what he was thinking in his head and then, I think reality has caught up to him. And I think at first he was probably delusional, just like Ben Askren was delusional. They're friends so of course, they're going to act the same way. But now I think he realizes what he got himself into. This isn't a joke, I'm not playing around, I'm a real fighter, I'm going to knock him out." 

A win against Woodley will certainly put a stop to the hate that Paul receives for his so-called antics. Perhaps setting up bigger and better fights in the future.
Can Jake Paul become a boxing champion?
An athletic individual with a background in wrestling, Jake Paul has the attributes to become a decent boxer.  At first, the 24-year-old was only looking to compete in boxing events for the entertainment aspect. However, after racking a number of wins, Jake Paul has another goal in mind.
ADVERTISEMENT
Article continues below this ad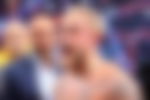 The YouTube star recently mentioned wanting to become a champion in boxing. Even calling out Canelo Alvarez for a boxing match after discrediting Alvarez's most recent opponents.
Right now, Paul may be thinking a bit too far ahead, but we've seen him pull off quite a few things that were unexpected. Only time will tell.
ADVERTISEMENT
Article continues below this ad
What do you think? Can Jake Paul become a boxing champion? Let us know in the comments.
Watch This Story: Jake Paul and Tyron Woodley Lifestyle + Net Worth Comparison