"I Thought I was Going to Die Over There" – Mike Tyson's Coach Spills the Beans on Scary Sparring Session
Published 05/05/2020, 5:41 AM EDT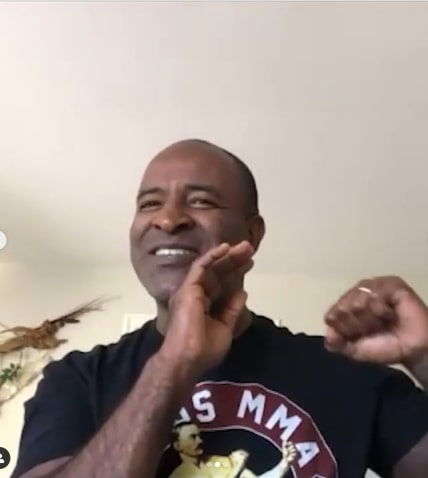 Mike Tyson released a sparring video ahead of a proposed comeback to boxing in 3-4 round charity exhibitions. He looked in amazing shape and his intensity had fans speechless. Some of them wondered what his coach and sparring partner were going through. That mystery ended last night.
ADVERTISEMENT
Article continues below this ad
Mike Tyson surprises coach in a sparring session 
In a chat with ESPN's Ariel Helwani, coach Rafael Cordeiro spilled the beans on those scary 5 seconds. He says he saw his life flash before his eyes.
ADVERTISEMENT
Article continues below this ad
"When I hold mitts I like to hold close to my face. And the first time I put over here, I saw his right hand. Ariel, I saw my life, my wife, my daughters, my dog. I see everything I thought I was going to die over there. He puts pressure. Same way he fights, same way he trains. As soon as you start training, I say My Lord. I didn't know what to expect for a guy. He haven't hit mitts for almost I think 10 years. So I didn't expect to see what I saw." 
"I saw a guy with same speed, same power as the guys who are 21, 22 years old. And I can tell you. If you spar with guys. It has to be a good guy to spar with Mike cause if not be prepared. He's gonna drop for sure 100%. The power is different."
ADVERTISEMENT
Article continues below this ad
Earlier UFC Lightweight Champion Khabib Nurmagomedov described the session saying, "can't believe, this is another level."
Former UFC fighter Chael Sonnen too was awed by what he saw. He hinted at calling the former Heavyweight Champion for a SUG event. 
The universal acclaim shows us that former trainer Jeff Fenech's claims aren't unfounded. He said, "Boxing's not the same now. I'd guarantee that if Mike Tyson trained for six weeks, he'd knock Wilder out in a minute."
ADVERTISEMENT
Article continues below this ad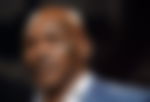 'Iron's has not boxed professionally since 2005. He boxed Corey 'T-Rex' Sanders in exhibitions in 2006. According to observers, he appeared to be holding back. Given what we have seen and heard from Cordiero it seems as though 'the baddest man on the planet' will have to hold back again. This will be to give fans the pleasure of watching a bout until the final bell.