"I Thought it Was a Sucker Move"- Lennox Lewis Opens Up on His Infamous Press Conference With Mike Tyson
Published 03/30/2021, 4:31 PM EDT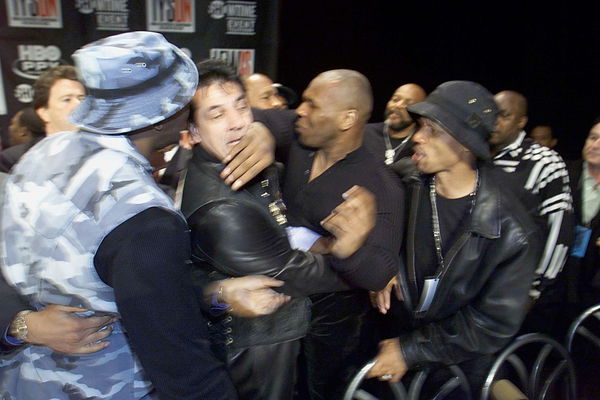 ---
---
Former unified heavyweight champion Lennox Lewis claims he never wanted to brawl with Mike Tyson in their infamous press conference that shook the entire combat sports community in 2002.
ADVERTISEMENT
Article continues below this ad
Although Lewis didn't hesitate to face Tyson inside the ring, he didn't want to turn it ugly off-canvas. However, the heavyweight legends got involved in a dirty feud in that face-off, with both the teams coming to center stage and fighting each other.
That said, Lewis has connected with Revolt TV to recall the incident. Pointing at his three-piece suit, the Brit revealed that he never had the intention of staging chaos.
ADVERTISEMENT
Article continues below this ad
"Let me tell you, I didn't come to that press conference to fight. When I was in this suit. Yeah, it wasn't a three-piece suit. That's like, 'You know what? I did have the foods that Islam protected.'
"So they protected me like I wasn't touched. In that sense. Like when he attacked me, they were there," said Lennox Lewis.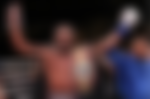 He added, "I didn't want that fight that to happen. I, in fact, I couldn't believe it happened. Why would the man attack me? So I thought that he never wanted to fight?"
As per the champion, he was surprised to see it happen and when it crossed the border, Lennox Lewis also dove in to protect his name and he never condoned the act that Tyson displayed.
Lennox Lewis is still not over Mike Tyson
After almost 2 decades since the incident, Lewis still appears to hold a minor grudge against Mike Tyson. The confrontation in the press conference could have hampered the fight from happening. So, Lewis claims to have been worried about it and was surprised by Tyson's behavior.
Speaking on it, he continued, "I just thought it was. I thought it was a sucker move in one sense, like, Yo, what is he's doing it doesn't even want the fight to happen. We're gonna make millions What's he doing?
ADVERTISEMENT
Article continues below this ad
"But I didn't think the millions mattered at that time. So anyway, when he bit me on my leg, it's like, Yo, I was shocked that he was biting me on my leg. I've never been bitten by a human before."
Meanwhile, Lewis got his revenge in-ring. He dominated Tyson and ended the fight in Round 8 with a thunderous hit. Lewis defended his titles in fashion by knocking out Mike Tyson and finished the rivalry in his favor. Meanwhile, both men have moved on from that day and appear to share mutual respect at this point.
Do you think Mike Tyson vs Lennox Lewis is one of the greatest heavyweight rivalries?
ADVERTISEMENT
Article continues below this ad