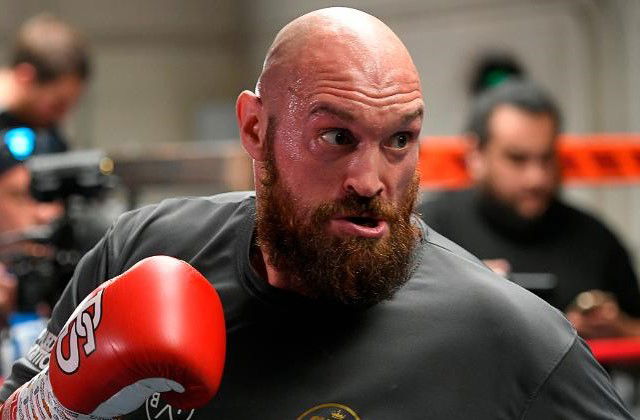 Tyson Fury extends his generous hand to help out a cut-man in these times of distress, the very same cut-man who stood by him during the Otto Wallin fight.
The boxer went up against Otto Wallin in September of 2019. During the course of the fight, Fury suffered a deep cut above his eye. A cut that Eddie Hearn described as, "I think any other country in the world, they would have stopped the fight."
But despite that cut, Fury went on to fight the upcoming rounds, all due to the efforts of the cut-man in his corner that night, Jorge Capetillo. He dealt with the injury professionally and averted any disaster that could have stemmed from it.
Tyson Fury has now generously returned the favor. In this time of the global pandemic, people around the world are losing their jobs. Finances are dire for the majority of the world. Jorge Capetillo was in a similar situation when Fury stepped in to do his bit.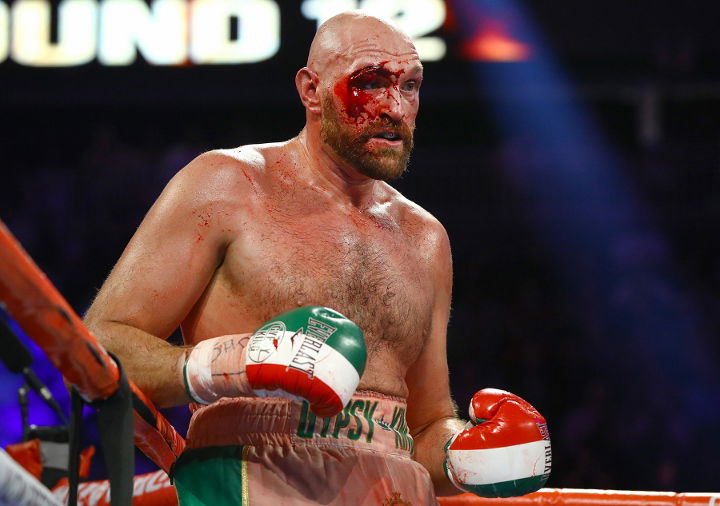 Speaking to SkySports about the generosity of the boxer, Capetillo was full of praises for Fury. He said, "He is still very grateful. When he knew we were locked down because of Covid-19 and my gym was closed, he texted me and said: 'Is there anything I can do to help?' He is still taking care of me. He sent me money."
Tyson Fury stepped in at the right moment
"I was supposed to be with Jessie Vargas in New York on March 14, but the fight was canceled and I came home with empty pockets. I was scared; Didn't know what to do."
Tyson Fury took care of his cut-man and his family. Capetillo went on to say, "He knew Jessie's flight was canceled. He asked about my family and what he could do. He said: 'I'll sort out some money for your family so you can be good'. Such generosity for me and my family. He is a great man, so humble. He had the time to ask how I was doing with my family during this crisis."
When asked if Capetillo has played a major role in Fury's success so far, he was too humble to take any credit. He said, "If anybody saved it, it was God! We all go through tough moments and that was his. Round by round I knew that I just needed to give him one more round and he would win the fight. I was telling him: 'You are the better fighter'. He has gone through difficult things in fights. That makes him, in life, a better man and a better fighter. It was the worst cut I've ever seen and I hope it stays the worst cut I see."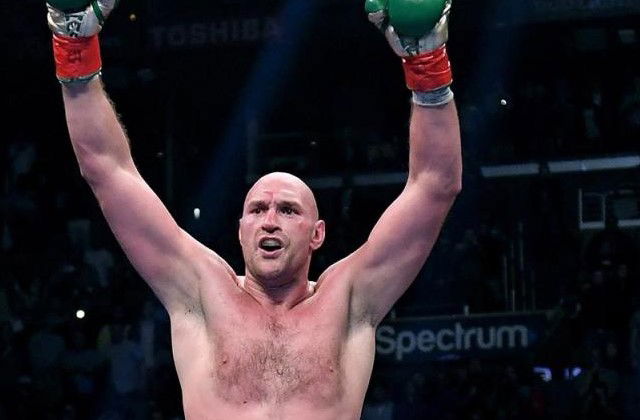 Capetillo, speaking of his reaction to the worst cut he's ever seen, said, "My feeling? I had to keep calm and transmit that we had everything under control. He needed secureness. I controlled the bleeding and told him: 'Everything will be good'."
A great man outside the ring as well
"It's a blessing and an honor to be around Tyson Fury. I will always be grateful to him. I'll always be here for him, anything I can help with. I am very happy to see him be so happy with his family. He has become a great family man, a great man of faith, a great boxer, a great champion. He has conquered it all. Fury is a champion in the ring and a champion of life. I have a lot of love for him."
Tyson Fury is a great man inside and outside the ring, and this is just one example. Do you know any other instances? Let us know in the comments below!