"If You Know, You Know": Fans Go Wild as Mike Tyson Vs Jake Paul Boxing Simulation Match Goes Viral On YouTube
Published 06/22/2022, 9:29 AM EDT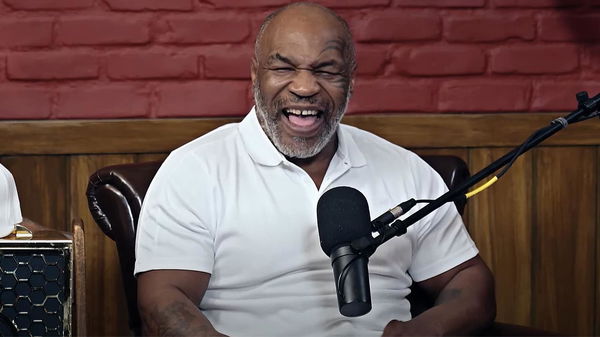 We finally got to see boxing legend, Mike Tyson and YouTube star Jake face each other in a boxing match. However, it wasn't a real-life fight but a simulation of the two taking each other on. In a viral video posted by Boxing Fight simulations, The Problem Child and Iron Mike were pitted against each other in a simulated fight to see who would get the bragging rights.
ADVERTISEMENT
Article continues below this ad
The bout was contested over 8 rounds and their ages were made the same to even up the playing field. The fight lasted the whole 8 rounds and went to the judge's scorecard with Tyson winning 77-75 via unanimous decision. But many fans felt that this was not a realistic simulation of the fight and that The Baddest Man on the planet would dominate Paul if they were to face off in a real boxing match as they shared their reactions on the video.
ADVERTISEMENT
Article continues below this ad
Fans react to simulation video
Many fans were not happy with the outcome of this fight, as the general consensus was that Tyson would dominate Paul and knock him out. One fan commented that if Paul would have won, then the fight was fixed saying, "If he beats Mike Tyson then it's fixed". Another fan also praised Tyson saying, "Mike will do him".
Moreover, fans also hilariously trolled the caption of the video, which stated that this would be a mega-fight as one fan commented, "Could watch this mega-fight whilst drinking a mega pint. If you know you know 😂😂😂" referring to the Johnny Depp and Amber Heard trial where Depp was asked if he drank a mega pint of wine.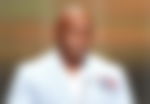 Another fan also commented on the caption saying, "Mega fight…. Yea if you say so 🤣🤣🤣🤣". A fan also trolls Paul, saying, "No winners anyway he will have in the contract no knockouts, etc or take a dive lol " referencing the rumors that Paul's previous bouts had conditions that favored the Youtuber.
Mike Tyson Vs Jake Paul
ADVERTISEMENT
Article continues below this ad
It seems that the video was not an accurate representation of the fight according to the fans, and it becomes hard to disagree as Tyson was one of the best boxers of his time and has accomplished a lot more in the ring than Paul.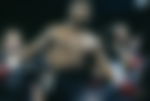 Iron Mike was the youngest heavyweight champion in history at 20 and has competed in 58 pro fights with a record of 50-6 with 44 wins via knockout, Paul on the other hand has a professional record of 5-0 and is yet to fight an accomplished boxer. This certainly looks like a mismatch on paper, but with Tyson now reaching 55 years of age and Paul being only 26, the YouTuber could provide a challenge to the legend if they ever face off in the future.
ADVERTISEMENT
Article continues below this ad
Watch this Story: Michael Jordan vs Mike Tyson Net Worth Comparison
Do you think Paul has a chance of beating 55-year-old Mike Tyson? Let us know in the comments.