"I'm a Good Person and I Know That": Jake Paul Addresses Misconceptions Surrounding Him
Published 07/19/2021, 6:00 AM EDT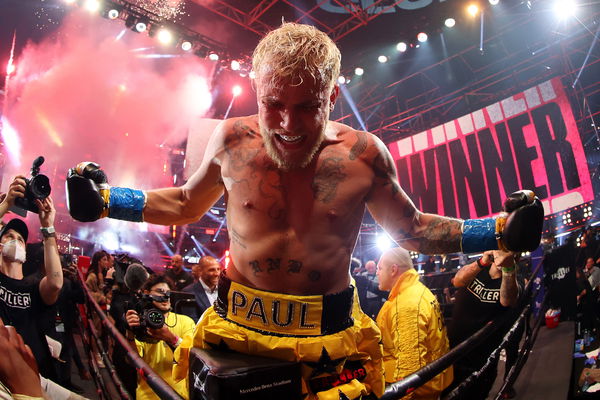 ---
---
Starting off as social media icon and a Disney TV show actor, Jake Paul has now achieved a meteoric rise in the boxing world. Over the years, his content has garnered immense attention and traction on the internet. Indubitably, he has made a lot of right moves which have allowed him to become a prime topic of discussion in combat sports.
ADVERTISEMENT
Article continues below this ad
However, Paul is infamous for his controversies and antics. Right from insulting Conor McGregor and Daniel Cormier on social media, to throwing massive parties during the pandemic and reportedly calling Covid-19 a "hoax", Jake Paul's rise has not been without backlash.
ADVERTISEMENT
Article continues below this ad
'The Problem Child' recently shared in an interview that there are a lot of misconceptions surrounding him. He said that he lives his life "under a microscope" and it is unfair of people to judge him and see the bad in him all the time.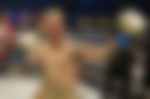 "I think just in general, just being an a*****e , being like problematic, they think controversy, they think like 'oh f**k Jake Paul' because that was like a big thing going back and forth in the old days but I'm just a kid, you know, living my life and it's under a microscope."
"So imagine if all of us lived our lives from 17 to 24 years on camera, you know what things would have been exposed about all of us if there was millions of people watching you grow up."
"It's easy to judge people, it's easy to, you know, see the bad in people, but like I said, I'm a good person and I know that at the end of the day," said Jake Paul.
Jake Paul knows how to break the internet
Jake Paul does not shy away from trash talk. He has taken shots on social media at big names like Conor McGregor, Kamaru Usman, and even Floyd Mayweather. Even though some think his ways are disrespectful, Paul has done a phenomenal job at boosting engagement in the boxing world.
He has done so by getting MMA fans and boxing purists involved in conversations revolving around him. For instance, Jake Paul's recent video clip of him stealing Floyd Mayweather's hat racked up close to 11 million views on Instagram and got people talking on all platforms.
Critics did not respond well to Jake Paul's recent 'Gotcha Hat' act. Many showed displeasure over Paul trending on the internet and submerging talks about Canelo Alvarez vs Billy Joe Saunders. LA Times columnist Dylan Hernández reacted to this by comparing Paul's antics to "the clown shows that make a mockery of the once-proud sport."
Are the Paul brothers good for boxing?
However, there are also some in the boxing community who think that the sport needs people like the Paul brothers. Knockout artist and boxing veteran Mike Tyson shared on his podcast that Paul's presence in the sport is necessary. He reiterated his stance by saying that actual pro-boxers shy away from agreeing to big fights that make sense.
"That's why that stuff is good. Because the real [boxers] don't want to fight each other. Jake Paul fought on my show because he got 75 million viewers."
ADVERTISEMENT
Article continues below this ad
"He's good for boxing… Is he kinda ridiculous? Yeah. But is he good for boxing? F**k yeah. Boxing needs s**t like that," said Mike Tyson.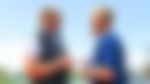 It seems influencer-turned-boxers like Jake Paul and Logan Paul are looking to double down on their commitment to the sport. Jake Paul's narrative in the boxing community could change if he defeats Tyron Woodley on August 29. With back-to-back fights and wins, Paul could become one of the biggest draws in the sport.
ADVERTISEMENT
Article continues below this ad
Do you think Jake Paul is right about people seeing him in the wrong light?