"I'm Going to Rate Emanuel Augustus First"- Floyd Mayweather Has a Bizarre Choice for Toughest Opponent He Has Ever Faced
Published 08/27/2020, 8:55 AM EDT
By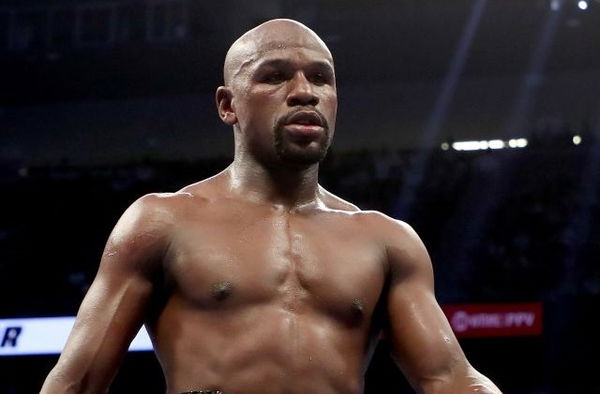 Boxing legend Floyd Mayweather has named an unlikely choice as the toughest opponent he's ever faced.
Emanuel Augustus is relatively unknown in the sport. However, he was a highly experienced fighter. Fans knew 'The Drunken Master' for his entertaining style. When he retired, he had an enviable record of 38-4.
'Money' Mayweather revealed that he had faced Augustus after lengthy lay off and had often struggled against him.
ADVERTISEMENT
Article continues below this ad
Floyd Mayweather talks about his toughest opponent
"He didn't have the best record in the sport of boxing, he has never won a world title. But he came to fight and, of course, at that particular time I had took a long layoff.
"He's a true warrior, a true champion.
"Before the fight, I heard he had got robbed via poor judging decisions a lot of times – and I believe that's true," said Mayweather.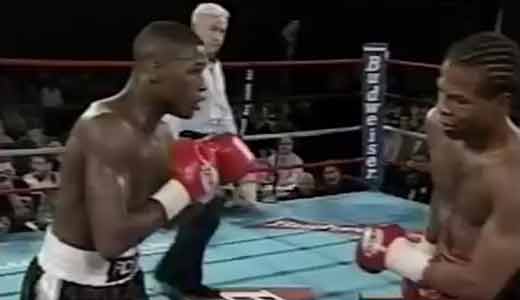 Floyd, often considered as the greatest boxer of all time, retired in 2015 with an impeccable record of 49-0. Mayweather fought and defeated the best fighters in the world, with wins over Canelo Alvarez ad Oscar De La Hoya part of his impressive resume.
ADVERTISEMENT
Article continues below this ad
Mayweather's last fight was against the 'Notorious' Conor McGregor. 'Money' emerged victorious in what is considered as the greatest cross over in the world of combat sports.
Floyd displayed his experience and patience in the ring and secured the victory in the 10th round after tiring McGregor out.
Floyd has fought in one exhibition bout as well, when he faced off against Tenshin Nasukawa. The fight was held in Japan, with Mayweather receiving enormous sums of money to fight in the exhibition bout.
ADVERTISEMENT
Article continues below this ad
The former world champion has been teasing a return to boxing for quite some time, with a potential rematch against McGregor.
Should Mayweather return to boxing for one last match-up against the greatest of the sport? Let us know in the comments below!