"I'm Going With…": Deontay Wilder Makes His Pick for Anthony Joshua vs Oleksandr Usyk 2 Whilst Talking About His Time Outside the Boxing Ring
Published 06/23/2022, 10:30 AM EDT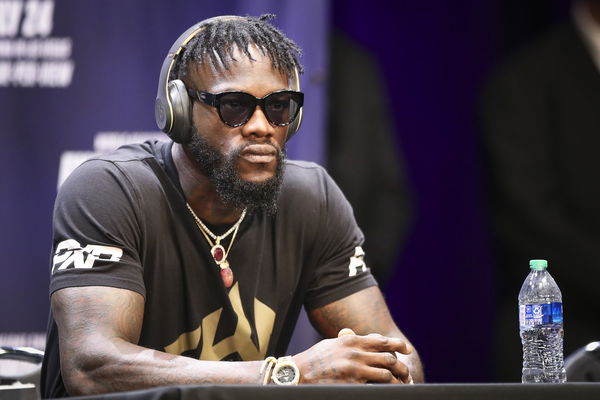 Former heavyweight champion Deontay Wilder has recently come out and shared his pick for the much-anticipated rematch between Anthony Joshua and Oleksandr Usyk, who will face each other on August 20 in Saudi Arabia.
ADVERTISEMENT
Article continues below this ad
Joshua will be looking to reclaim his titles from the Ukrainian boxer, after losing to him in their first match in which Usyk won via unanimous decision. However, Wilder thinks that the result will be the same as the first time around, as he picked Usyk to win the rematch.
ADVERTISEMENT
Article continues below this ad
Deontay Wilder makes his pick
In a video call with Malik Scott, Wilder was asked about who he thinks will win the rematch and whether he plans to make a return to boxing.
Malik asks Wilder," Usyk, Joshua rematch, who you got? Usyk or Joshua" to which Wilder responded, revealing his pick and also praises the boxer, saying, "I'm going with Usyk here man. I'm going with Usyk. I think a lot of people are. It's boxing at the end of the day, so we'll see, but I think it's Usyk."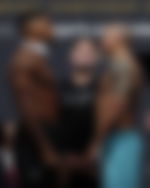 Malik then added that he is eager for Wilder to make his return, saying, "Can't wait for you to come back the boxing world needs you." Wilder responded by talking about his time outside of the ring and also referred to a life-size statue of him in his hometown," I might come back, I might not, I'm having a such a great time outside the ring you know, you don't understand I make more money on the outside than in the ring so this is where I am, and I got a statue." 
The former champ has picked Usyk to win in the rematch and so have many, as Ukrainian is the favorite coming into the fight. However, this will not be an easy matchup for him.
Anthony Joshua vs Oleksandr Usyk
ADVERTISEMENT
Article continues below this ad
In their first match, only a few expected Usyk to beat Joshua as the British boxer was the favorite to win the match. However, Usyk put all doubts to rest as he outboxed Joshua for most of the fight, scoring 117-112, 116-112, and 115-113 on the judges' scorecard and winning via UD.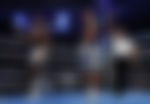 Joshua, on the other hand, has had a few rocky years after his upset loss to Andy Ruiz Jr. in 2019. However, he is known as 'The Comeback King' as he avenged his loss to Ruiz and will now be looking to repeat it by beating Uysk.
ADVERTISEMENT
Article continues below this ad
Watch This Story: Five Devastating Losses of Deontay Wilder's Amateur Career
Who are you picking to win the rematch? Let us know in the comments.