"I'm Ready To Get Back Into The Ring"-Shakur Stevenson Eyeing Quick Return After A Dominant Victory
Published 06/11/2020, 1:00 AM EDT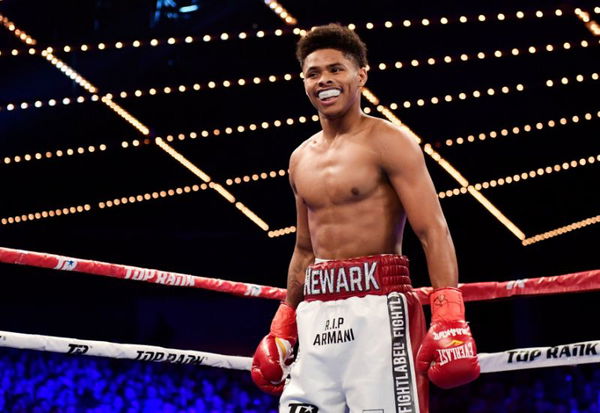 Shakur Stevenson is seemingly ready to step back into the ring following an emphatic TKO win on 9 June. The 22-year-old Champion picked up his 14 Professional victory with a win over Felix Caraballo. The bout barely got off at the 6 round when 'Sugar' Shakur landed crippling body shots.
ADVERTISEMENT
Article continues below this ad
As the referee waved off the bout, Shakur Stevenson would add to his ever-expanding legacy and hype. The Olympian Boxer improves to 14-0 with 8 of those victories coming by way of KO.
ADVERTISEMENT
Article continues below this ad
Heading into the fight, Stevenson was confident Caraballo would not see the end of the last bell. Shakur Stevenson touched upon various aspects in the lead up to his fight.
Shakur Stevenson Sounds Off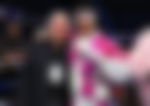 "I'll be honest with you all, I'm not going in there to have a long fight. I am going in there to get him out of there".
"I put pressure on myself. I don't really feel like getting pressure from anybody else. it's already going to put on a hell of a performance it won't even really matter. I've been in the gym focusing on my craft and I've been locked in so I don't think anything that's going on in the world is messing my training up".
ADVERTISEMENT
Article continues below this ad
Shakur Stevenson's speed was a big hurdle for Caraballo throughout the fight. Not to mention his cardio was on the pace throughout the fight.
When asked about boxing trying to compete with the UFC, Stevenson seemed unmoved. It is clear the young star is keen to put on amazing performances.
"I think it's going to take some time when you have shows without crowds. By the end of the year, boxing will have the biggest fights back and everything will be back to where it's at".
ADVERTISEMENT
Article continues below this ad
"I have got to talk to my team after the fight and see about 130 [division] but If I could get a big fight I would unify. If not I will be at 130 trying to get a bigger fight there"-Shakur Stevenson
In light of his performance, the young star has drawn many comparisons to Floyd Mayweather. It remains to be seen whether Shakur Stevenson can live up to the lofty image of 'Money' Mayweather.