"I'm Still Mandatory": Rolando Romero Demands Gervonta Davis Fight
Published 12/16/2021, 3:53 PM EST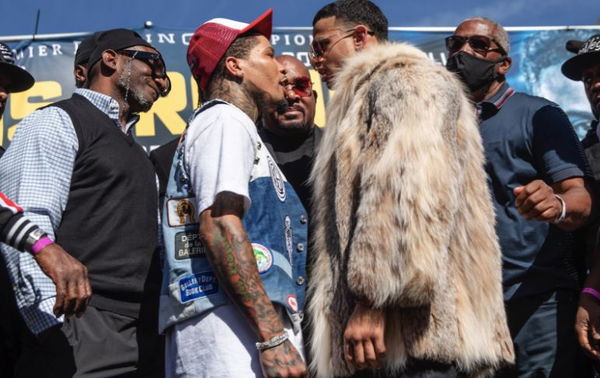 Rolando Romero has now finally spoken out after Gervonta Davis' win over Mexican challenger Isaac Cruz. In a recent interview, the 26-year-old seemed rather down and upset over the fact that it was supposed to be his night against 'Tank' and not Isaac Cruz's. He revealed that he is still a mandatory contender and believes the Gervonta Davis fight still needs to happen.
He even expressed that people around him have been pushing him towards fighting Isaac Cruz in place of Davis; however, he sees no sense in fighting a contender who just lost to someone who he was supposed to fight initially. Romero suggested that he will not settle for anything less than another crack at the Gervonta Davis clash.
ADVERTISEMENT
Article continues below this ad
"Well, I'm technically still ranked #1 in the world, I'm still mandatory, so I mean, that fight has to happen. Hopefully, I get Gervonta Davis and then whatever's next after that. Everybody's like why don't you go after Pitbull Cruz, I'm like bruh, why would I go after somebody that's just lost and I already had the s*t signed, we already had everything good. we did a f*ing press conference.
"The person that was selling all the damn tickets was me. So you think I'm going to go after anything else? f*k no. I'm going to go after Gervonta Davis and that's what I want," said Rolando Romero.
Here's why Gervonta Davis needs Rolando Romero
Ever since Davis' last fight against Mexican contender, Isaac Cruz, fans have been actively asking Leonard Ellerbe of Mayweather Promotions to match Gervonta Davis with bigger names like Ryan Garcia, George Kambosos Jr, Devin Haney, etc.
Is Tank supposed to say he's the worst? Does any of the "top guys" say their the best and they will beat all the top guys, have they fought each other yet? Dumb tweet https://t.co/ZhqeE58wIR

— Leonard Ellerbe (@LEllerbe) December 15, 2021
However, Ellerbe and Floyd Mayweather do not really see any benefits in matching up Davis with fighters from other promotions and networks. Mayweather truly believes in the importance of keeping everything "in-house". 
However, since fans want Gervonta Davis to engage in more 'PPV-worthy' fighters and 'Money' Mayweather wants to keep everything in-house, there is an obvious solution that could make everyone happy – Rolando Romero. Not only is he undefeated, but he has also won the interim WBA lightweight title and is even a mandatory fighter right now.
ADVERTISEMENT
Article continues below this ad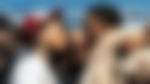 Moreover, Rolly Romero has a strong personality and knows how to build up and promote fights on social media; this makes him a natural PPV star in the contemporary landscape. Before their initial matchup collapsed, Romero had drawn quite a lot of attention to the fight; he posted hilarious videos online in which he mocked Gervonta Davis and promised to "knock him the f**k out".
The Rolando Romero vs Gervonta Davis fight checks all the boxes and would indubitably do big numbers in terms of pay-per-view sales. Do you agree and would you like to see 'Tank' fight 'Rolly' next?
ADVERTISEMENT
Article continues below this ad