"I'm the Apollo Creed"- When Muhammad Ali Nearly Took on Sylvester Stallone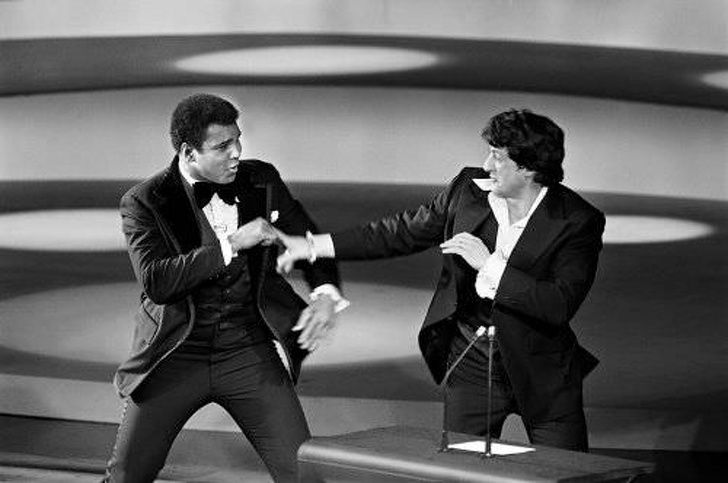 Undoubtedly Rocky Balboa fans owe everything to Muhammad Ali. If it weren't for the greatest heavyweight boxer of all time the Rocky franchise would not be what it is today.
The way Sylvester Stallone's screenplay for Rocky describes the character of Creed. It seems almost identical to Ali. And The Louisville Lip did not shy away from claiming that he was Apollo Creed.
The three-time world heavyweight champion surprised Stallone on stage at the 1977 Academy Awards function. It was the same year the Hell's Kitchen man was nominated for his leading role in Rocky.
Muhammad Ali surprises Sylvester Stallone at the 1977 Oscars … "I'm the real Apollo Creed!" pic.twitter.com/meJcuxDRB5

— Super 70s Sports (@Super70sSports) April 26, 2020
While Stallone introduced himself to the audience, Ali crept up behind him to the amusement of all the attendees.
"You stole my script. I'm the Apollo Creed. I saw it. I watched the movie. You stole my script. All that was me, I'm the Apollo Creed!" said Ali in a jokingly confrontational manner.
The pair go on to put up a show for the audience by throwing jabs and taking shots at each other.
Upon taking the podium to present the award for Best Supporting Actress, Stallone opens up and delivers a heartfelt message to Ali. "I just gotta say one thing. I may not win anything here tonight in the form of an Oscar, but I really feel it's an amazing privilege to be standing next to a 100 percent certified legend, and it's something I want to treasure for the rest of my life."
How Carl Weathers Personified Muhammad Ali
Indeed Apollo Creed's character is rife with Ali's bravado, signature mannerisms, tenacity, and fearlessness. Everything that is perfectly embodied by artist Carl Weathers.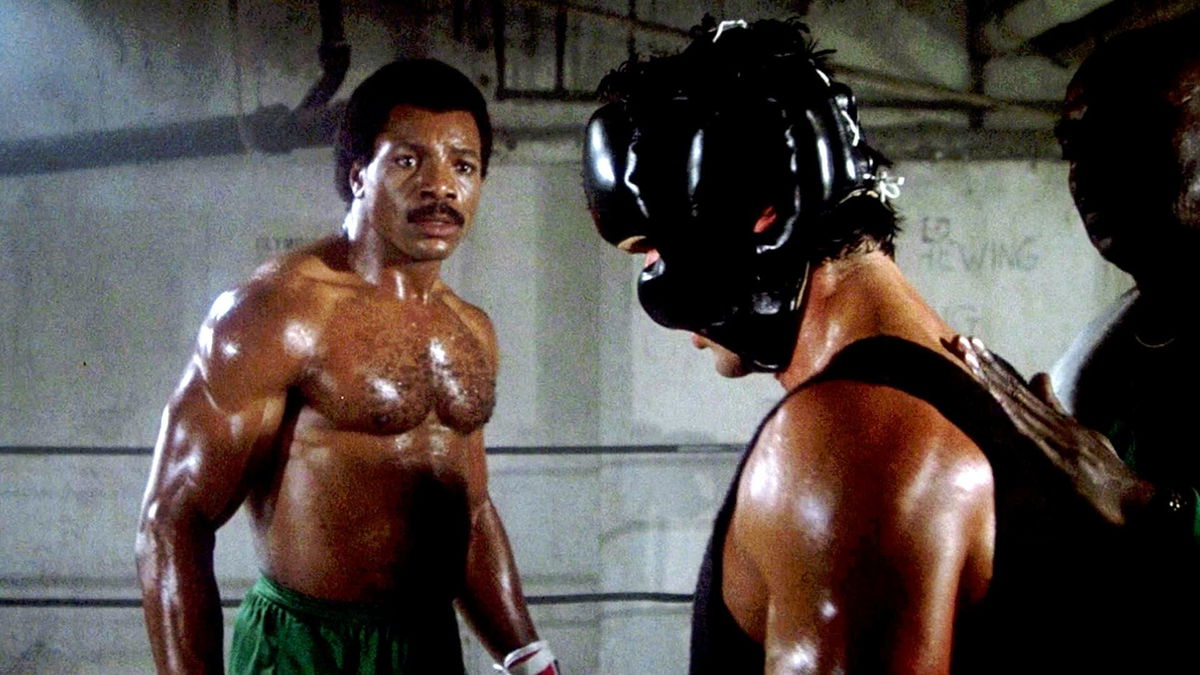 Throughout his life, Weathers has displayed a phenomenal aptitude for athletics and sports, having played college football. However, Weathers had not stepped into a boxing ring since high school.
Unsurprisingly, after hearing about the Apollo Creed role, Weathers just had to take it up, because he wanted to prove that he could pull off the role of a boxer.
"That's me, all right. Apollo sounds like me. Insulting the opponent in the press, to get him psyched out. That's me exactly. Rocky doesn't act nothing like me. Apollo Creed, the way he dances, the way he jabs, the way he talks. That's me," said Ali after watching Weathers' performance.