Impaulsive #330: Jeffree Star Breaks Silence on Kanye West Affair Rumors
Published 06/20/2022, 10:18 AM EDT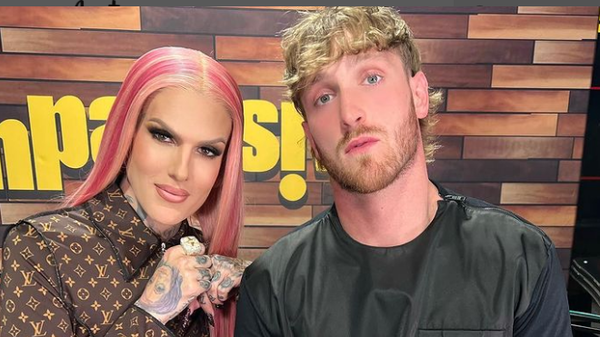 Logan Paul has used his podcast as a medium for intriguing and untold stories. Moreover, his podcast gave his audience a glimpse into the glitz, glamor, and drama of individuals from multiple industries. Recently, YouTuber and millionaire makeup mogul Jeffree Star recently opened up about the hookup rumors between him and Kanye West.
ADVERTISEMENT
Article continues below this ad
Star was a guest at the latest 'Impaulsive' episode hosted by Paul, Mike Majlak, and George Janko. In conversation, Star was asked about his personal life and relationships. In response, Star mentioned that Paul could find his friends and rappers in his DM. He said, "So no, I don't have to do any work. So it's when I choose to have fun, they're available."
ADVERTISEMENT
Article continues below this ad
Star further added, "But, I don't out people, that why people f*ck with me. So rappers, basketball players."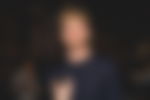 Meanwhile, Majlak nudged him with the news about his association with rapper Kanye West. Star responded by saying, "Someone made rumors about me and Kanye correct? It was so stupid."
Moreover, Star mentioned the rumors were completely untrue. Notably, a Tik Toker named Ava Louise had spread rumors about West having an affair with a prominent male makeup influencer after West announced his split from Kim Kardashian.
Even though Louise did not name Star, she liked the comments asking if the influencer was Star, thereby sparking the controversy.
Kanye West endorses Prime Hydration by Logan Paul x KSI
Logan Paul started a hydration drink company named Prime, with foe turned friend KSI. Moreover, the duo found an eccentric celebrity endorser for the product.
ADVERTISEMENT
Article continues below this ad
In a tweet, Paul shared a photograph initially shared by West. The picture showed West holding up a notepad with the words 'Drink Prime' written on it.
Additionally, the tweet went on to rake up over 75k likes and massive support from fans.
ADVERTISEMENT
Article continues below this ad
WATCH THIS STORY – 5 Most Viewed Episodes of Logan Paul's Impaulsive Podcast
What do you think of Star's revelation? Let us know in the comments below.