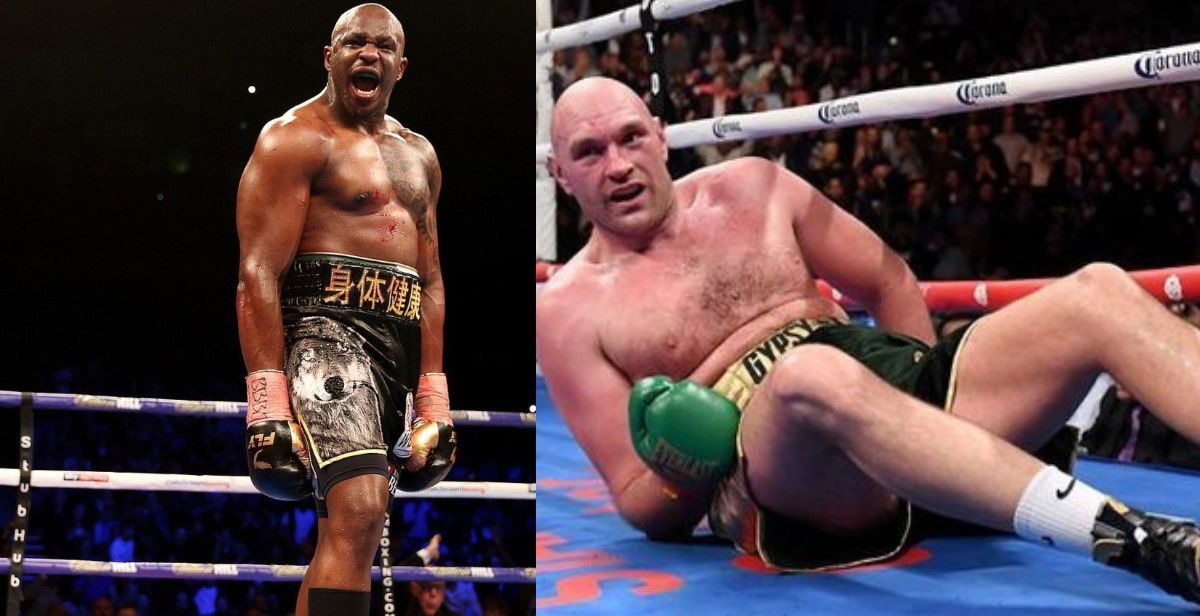 The war of words between WBC mandatory challenger Dillian Whyte and heavyweight champion Tyson Fury continues. In his most recent interview, Whyte made some bold statements.
Whyte certainly knows how to make the headlines. The WBC interim champion has been calling out Fury for weeks now. Dillian even claimed to have knocked out Fury while he was helping "The Gypsy King" prepare for David Haye, a fight that never materialized.
Besides that, "The Body Snatcher" also stated that he made Fury cry during one of the sessions.
Also Read: "He Was Sobbing"- Dillian Whyte Says He Made Tyson Fury Cry During Sparring Session
@DillianWhyte your a mug,
Come back when u achieve something dosser, A man who had famous for getting chinned by AJ….🤣🤣🤣

— TYSON FURY (@Tyson_Fury) June 26, 2020
Dillian Whyte feels he can beat Tyson Fury
Despite receiving backlash from Fury, Whyte stood firm with his claims.
"Well, it's not even about the sparring. I believe I can beat him, it's not about the sparring," Whyte told Talk Sport.
Furthermore, Whyte asserted that he can defeat Tyson Fury. He believes that he has what it takes to defeat Fury.
"Sparring is sparring. I believe I can beat him and I know I can beat him when I'm fit and healthy. I'm not hanging on the sparring story, I just know deep down I can beat him and I have what it takes. Just like I said the first one who puts pressure on Deontay Wilder knocks him out."
Whyte will box Alexander Povetkin in his next match. The duo is set to collide on August 22 in England.
Read More: "See You Later Fat Guy" – Dillian Whyte Trolls Andy Ruiz Jr. on Social Media
"In heavyweight boxing, nothing is guaranteed. We're making the right moves in the right direction. Everything is going good. Honestly, I'm glad that the WBC scrapped the idea of making Tyson Fury the franchise champion. That makes me feel a lot better," Whyte added.
Speaking of Fury, he has no fights scheduled for the next couple of months. However, he will return in December to face off against Deontay Wilder for the third time.