Is Andy Ruiz Jr. Really a Mexican?
Published 01/21/2021, 6:40 AM EST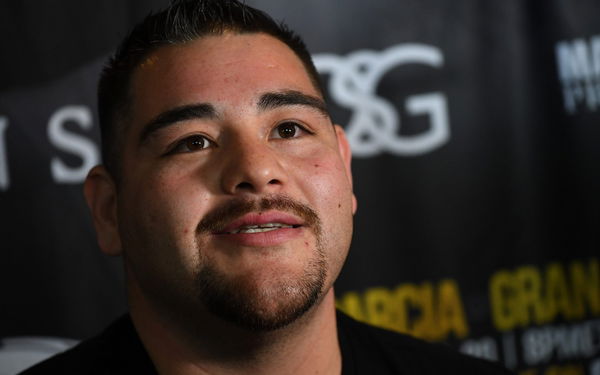 ---
---
Andy Ruiz Jr. is a top-notch name of boxing today. His staggering win over Anthony Joshua made him a household name of the sport. In fact, he became the first boxer of Mexican descent to become a heavyweight world champion. But is Andy Ruiz Jr. really a Mexican?
ADVERTISEMENT
Article continues below this ad
The 'Destroyer' was born on September 11, 1989, in Imperial Valley, California. Ruiz Jr spent almost a decade in California before moving to Mexico to begin his boxing career. He holds both the nationalities to his name and is very proud of the same.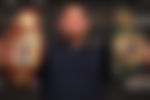 The 'Destroyer' competed in the Mexican junior Olympics, where he bagged 2 gold medals. He even represented Mexico in the 2008 Beijing Olympics qualifiers, but could not advance to the quadrennial event.
ADVERTISEMENT
Article continues below this ad
A year ago, in a chat with ESPN, Ruiz said, "Everyone who thinks I'm not Mexican simply because I was born in the United States is wrong, I represented Mexico trying to go to the Olympics. I'm always fighting for the Imperial Valley (in Southern California where he lives) and Mexicali, Baja, California, Mexico. In my pro and amateur fights, I've always mentioned Mexico."
"My mom and dad are from Mexicali, and I feel more Mexican than others who were born in Mexico because I fought for my race and for Mexico."
After his biggest career win against Joshua, the 'Destroyer' grabbed the mic and said, "I'm the first Mexican heavyweight champion of the world."
Read – Andy Ruiz Jr. Announces Exciting News for the Fans
Andy Ruiz Jr. – from an underdog to the Mexican champion
When Ruiz began his professional career, nobody might have thought of him going so far in the sport. Even before contending against Joshua, the 31-year-old had considerable wins to his name. Moreover, a loss to 'AJ' in the rematch was just his second career loss.
ADVERTISEMENT
Article continues below this ad
Ruiz Jr has left the past behind and is keen on solidifying his run in the big men's division again.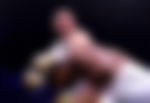 He wishes to cement himself as the best Mexican heavyweight, or to be precise, the best Mexican boxer on the planet. Currently, Ruiz is under grilling training regimes to make a worthy comeback to the squared circle in 2021. He will look to become the first two-time heavyweight champion from Mexico.
ADVERTISEMENT
Article continues below this ad