Is Daniel Dubois the Next Mike Tyson?
Published 11/28/2020, 7:51 AM EST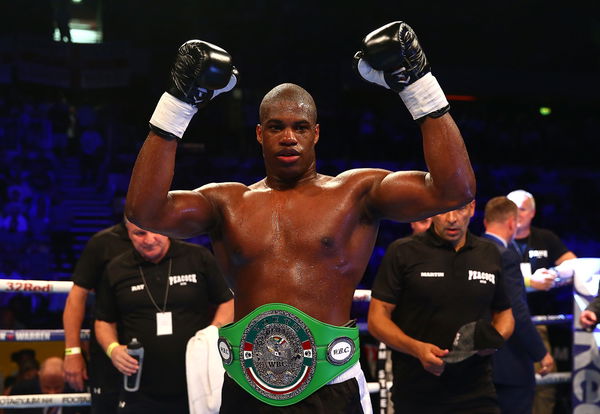 Daniel Dubois is set to make a quick turnaround from his last outing and will face his biggest test yet. 'Dynamite' takes on Joe Joyce with an array of belts and acclaim up for grabs for the victor. The 23-year-old has taken the boxing world by storm and he's looked at as the future of heavyweight boxing. Fans and pundits believe that Dubois could occupy the place of greats like Tyson Fury once they walk away.
ADVERTISEMENT
Article continues below this ad
Additionally, it seems almost poetic that Daniel Dubois will fight on the same night that Mike Tyson makes his return. 'Iron' Mike last fought back in 2005 and he'll fight on November 28, 2020, against Roy Jones Jr in a 'Legends Only' exhibition bout. This coincidence stands-out as significant considering the fact that Dubois has drawn comparisons to Tyson.
Is Daniel Dubois the next coming of Mike Tyson?
ADVERTISEMENT
Article continues below this ad
A key appeal that has made Daniel Dubois a household name lies in the fact that he's a violent finisher in every essence of the word. It doesn't take a brain surgeon to connect the dots towards a prime Mike Tyson who was the youngest champion. From the time he burst onto the scene, 'Iron' Mike began decapitating his opponents in lethal fashion.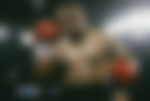 Moreover, a Dubois boasts a 93.33% knockout to win ratio and is arguably the hardest-hitting heavyweight after Deontay Wilder. Prime Tyson was extremely similar in this respect and he began brutalizing his opposition during his come-up. Chiefly, the biggest takeaway will come after Dubois has handled some serious opposition in the ring.
ADVERTISEMENT
Article continues below this ad
The size factor?
A clear point on divergence however comes from the clear size differential that exists between Dubois and Tyson. In his prime, Mike Tyson walked in anywhere between 220-236 pounds and 'Dynamite' pushed the scales at 245. What's more, Dubois towers over Tyson in stature coming in at 6'5'' as compared to Mike's 5'10''.
ADVERTISEMENT
Article continues below this ad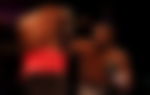 There's no doubt that Daniel Dubois has all the tools perfectly lined up to become one of the biggest phenoms in boxing. It's unclear whether he'll reach the acclaim that Tyson reached simply due to the fact that he's somewhat of an emotional fighter. Mike Tyson usually exhibited a stone-cold demeanor and it's unclear how fans will take to Dubois' differing style.