"Is Floyd Mayweather the Pay-Per-View King?"
Published 09/15/2020, 1:56 AM EDT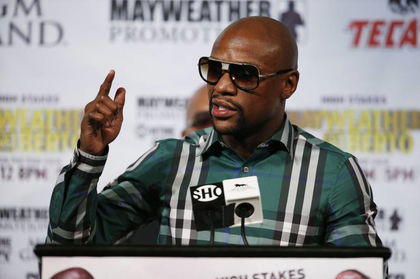 ---
---
In combat sports, there are certain aspects that decide a fighter's level of fame and popularity. The most important one of them, however, is the ability to draw in views from fans all around the world. This can also be termed as pay-per-view numbers, or the total number of buys made for television viewing by people.
ADVERTISEMENT
Article continues below this ad
Now, there have been many big stars in history of combat sports. But the question is remains, who is the biggest box office star of all time? Many would take the name of the undefeated boxer Floyd "Money" Mayweather.
Is he really the absolute king of box office pay-per-view? Let's find out.
ADVERTISEMENT
Article continues below this ad
With top two biggest PPVs of all time and four events in the top ten biggest PPVs in history, Floyd has a serious case as the biggest box office attraction ever. His fights with Manny Pacquiao and Conor McGregor, which did 4.6 million and 4.3 million PPV buys respectively, are the top two biggest events of all time.

Some of the major events headlined by Floyd Mayweather
Mayweather's third biggest PPV was against the "Golden Boy" of boxing, Oscar De La Hoya, a huge star in his own right. The event was big enough to sell itself, bringing in about 2.4 million in PPV numbers. This broke the record for the biggest ppv event till that time and is equal to the current UFC record for the highest PPV for an event, ironically headlined by his former rival Conor McGregor.
His fight with Canelo Alvarez, which hit 2.2 million PPVs, is also in the top ten list of PPVs and fourth highest PPV headlined by Mayweather. Canelo was touted as the next big thing and many believed he would be the one to beat Mayweather.
Mayweather, however, would go on to win via majority decision. The hype surrounding the fight and Mayweather's star power, made it a huge success.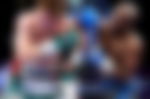 Mayweather's fight with Miguel Cotto in 2012 is fifth with over 1.5 million PPV buys. The fighter was initially expected to face Manny Pacquiao, however, the negotiations could not come through and Cotto stepped in for the fight. The bout was won by Mayweather via unanimous decision in what was a thrilling and exciting contest.
ADVERTISEMENT
Article continues below this ad
Besides these top five pay-per-views of Floyd, here are some honorable mentions:
1.) Floyd Mayweather vs Shane Mosley–1.4 million buys.
2.) Floyd Mayweather vs Victor Ortiz–1.25 million buys.
3.) Floyd Mayweather vs Juan Manuel Marquez–1.1 million buys.
4.) Floyd Mayweather vs Robert Guerrero–1 million buys.
Now, there might be a solid case for Conor McGregor or Manny Pacquiao as the bigger attractions. They have brought in great numbers repeatedly, and both have helped Floyd garner the two biggest PPVs in history. Even the legendary "Iron" Mike Tyson  might make the cut.
ADVERTISEMENT
Article continues below this ad
But with approximately 24 million PPV buys in his career, with nine PPVs doing over a million buys and four of them doing over two million, and two crossing the four million mark,  there is no doubt that for now, Mayweather is easily the biggest box office star in history.