Is Kell Brook Rich?: Net Worth and Other Details
Published 02/14/2022, 9:30 AM EST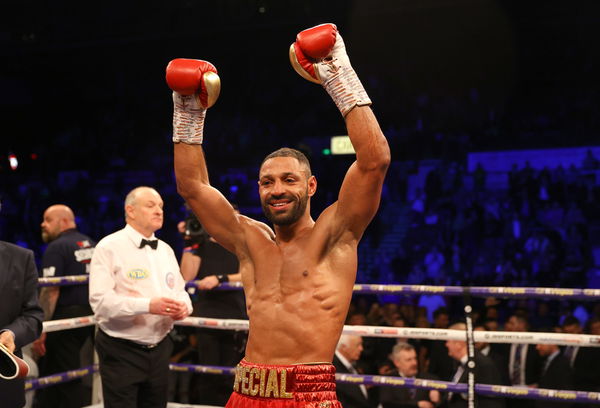 Kell Brook, aka 'The Special One' has lived up to his moniker throughout his boxing journey. Having amassed the world championship, the ex-titlist has been in the ring with absolute A-listers. Despite surrendering a few times, Brook has never shied away from challenges. While he was accused of ducking Amir Khan for years, he will fulfill that void too on February 19 by going up against the 'King' in Manchester, UK.
The 35-year-old became a pro-boxer in 2004 and is almost two decades old in the domain. That said, he can craft one more run to the title shot. Besides legacy, the boxing resurrection will add more value to his existing net worth.
ADVERTISEMENT
Article continues below this ad
Brook has faced several prizefighters. He is also a popular name in the sport and is not new to million-dollar paychecks. While his upcoming fight will bring him one, here's a look at his net worth.
What is Kell Brook's Net worth?
Some reports claim Brook's net worth to be at $3 million, while some claim it to be $13 million. Well, considering the number of super fights he has had, $13 million seems to be a more credible figure. Brook has lost thrice in his pro career, all via knockouts, with 39 wins (27 KOs) under his name.
He has lost the biggest fights of his career against Gennady Golovkin (2016), Errol Spence Jr. (2017), and Terence Crawford (2020). Despite losing, he earned his biggest paydays from these bouts. He reportedly earns $3million/ fight on average.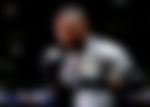 His loss against Golovkin was a brutal one, after which Brook suffered a massive eye socket injury. It was also his maiden defeat, which brought extreme attention to him. The loss could have been a way to proper resurrection. However, Brook surrendered to Spence Jr. in the very next fight.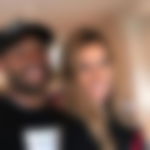 ADVERTISEMENT
Article continues below this ad
He secured three wins after that, but lost to Terence Crawford for the WBO welterweight belt on his latest outing. Now, Amir Khan will welcome him to action after over a year of hiatus. Brook will earn a guaranteed $1 million from the fight with 40% of PPV shares, which can turn his total income to almost $4 million. Here's a look at his other payouts.
What are Kell Brook's Career Earnings?
Brook earned the biggest number when he fought Gennady Golovkin in 2016. Well, he has been into some low-paid fights too, in which he leveled up his legacy to new heights. The table below speaks it all.
ADVERTISEMENT
Article continues below this ad
| | | | |
| --- | --- | --- | --- |
| Opponents | Guaranteed Purses | PPV Shares | Year |
| Michael Jennings | $200K | N/A | 2010 |
| Matthew Hatton | $200K | N/A | 2012 |
| Shawn Porter | $200K | 50% | 2014 |
| Frankie Gavin | $1M | 60% | 2015 |
| Gennady Golovkin | $3.5M | 50% | 2016 |
| Errol Spence Jr. | $3M | 50% | 2017 |
| Sergey Rabchenko | $1.5M | 60% | 2018 |
| Michael Zerafa | $1.5M | 60% | 2018 |
| Mark DeLuca | $1.5M | 60% | 2020 |
| Terence Crawford | $2M | 40% | 2020 |
| Amir Khan | $1M | 40% | 2022 |
Watch This Story: Five Insane Facts About Mike Tyson