Is the WBC 'Franchise' Designation Making Boxing Better?
Published 12/14/2021, 4:33 PM EST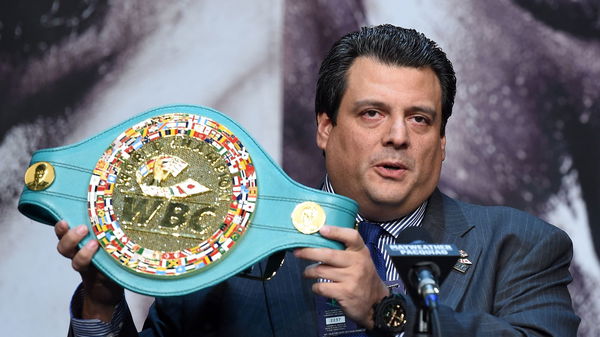 Mauricio Sulaiman believes that WBC has played a critical role in increasing activity and forming elite matchups in boxing, especially the lightweight division. He recently suggested that WBC's 'franchise' designation has paved the way for elite matchmaking at 135 pounds.
Sulaiman understands that the very concept of the 'franchise' status may seem confusing to fans and other members of the boxing community; however, he is confident that this particular designation caused fights like Loma vs Lopez, Lopez vs Kambosos Jr, Devin Haney vs JoJo Diaz and many more.
The WBC sees this as the way forward for the sport and is now determined to take this to the next level.
ADVERTISEMENT
Article continues below this ad
"The reality is that the 'Franchise' designation is giving the lightweight division unbelievable activity. Now it is leading to Kambosos-Haney, a great showdown. I'm very proud of both of them."
"It causes confusion. Of course, it causes confusion because everybody has resistance to change. We had Lomachenko-Lopez, Lopez-Kambosos, Haney-(Yuriorkis) Gamboa. Haney-(Jorge) Linares, (Ryan) Garcia-(Luke) Campbell. [Haney-Diaz] was a tremendous fight. I will take that route. Great activity, we're seeing the best boxing division which is lightweight," said Mauricio Sulaiman.
WBC 'Franchise' designation: Everything you need to know
The World Boxing Council's governing Rule 3.2 has laid out a clear definition of a 'Franchise Boxer'.
"The Franchise Boxer is a special designation and privileged status which the WBC may bestow to a current WBC World Champion, who is also an elite boxer, and who has achieved and maintains the highest of statures in the sport.
"In its discretion, the WBC may, upon a 2/3 vote of the Board of Governors, designate a WBC Franchise Boxer," states the WBC website.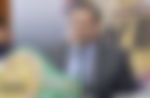 The 'franchise' champion holds significant benefits; among certain others specifically stated on the WBC website, these are two advantages-
ADVERTISEMENT
Article continues below this ad
The franchise champion will enjoy the privilege of not engaging in mandatory matchups and holding multiple titles. This also allows the fighter to compete in cross-body title clashes regardless of the weight class.
Whether or not a current world champion has any mandatory obligations lined up or not, the WBC franchise champion gets the highest preference when it comes to challenging for a world title.
ADVERTISEMENT
Article continues below this ad
Mauricio Sulaiman thinks this is good for boxing in terms of matchmaking; however, many in the boxing community think this could have adverse effects on attracting new audiences to the sport.
What do you think about the 'franchise' designation?