'It All Came Down to Respect'- Mike Tyson Reveals Details From Prison Days
Published 03/31/2020, 2:17 PM EDT
By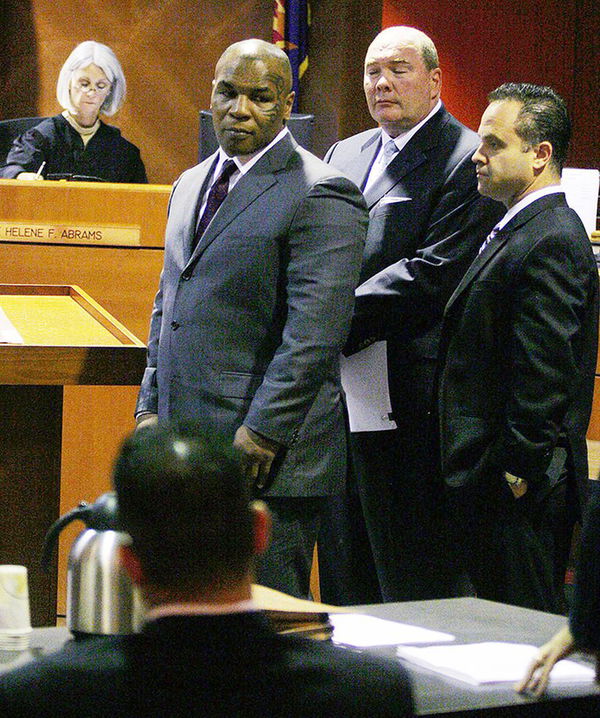 One of the greatest and most popular names in the world of boxing, Mike Tyson, has certainly lived a colorful life. He has been known for things good and bad-both inside and outside the ring.
ADVERTISEMENT
Article continues below this ad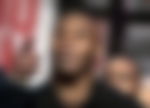 Tyson in his prime in 1992 was convicted and sentenced to 6 years in prison. However, his release came three years early on parole and Tyson was back in the ring almost immediately. Knocking people out cold, Tyson kept busy by engaging in comeback fights.
ADVERTISEMENT
Article continues below this ad
'Iron Mike' can hardly be seen or heard talking about his spell at the Indiana Youth Center near Plainfield, Indiana. However, he recalls his ordeal in a recent conversation with American rapper, Fat Joe. The legend talks about how fights went down when he was in prison.
When it comes to fighting himself, Tyson claims he never got the chance to fight an adult in prison. Because he treated people how he wanted to be treated.
"I treated anybody the way I wanted them to treat me. And that's just how it was. They weren't scared of me. It all came down to respect"- Mike Tyson to Fat Joe
However, his recent statement contradicts a claim he made about getting into a fight against a fellow inmate in prison on his podcast, Hotboxin' with Mike Tyson.
ADVERTISEMENT
Article continues below this ad
"Just one time (I had to put punch someone). Somebody said something and I just went over there and hit him. We were locked down for a long time and it was just something that was irritable and I went over there and hit him. We were locked down and couldn't go to the gym. Somebody got stabbed or something and we were locked down. I was just upset and miserable,"- Mike Tyson 
Mike Tyson on People Who Visited Him in Prison
While in prison, Tyson had a number of visits from celebrities and influential people, for instance, late rapper Tupac Shakur. Tyson opened up about his experience with Tupac to rapper T.I. on his "ExpediTIously podcast".
ADVERTISEMENT
Article continues below this ad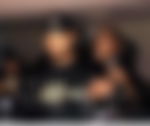 "The guards didn't like him, the inmates got rowdy and pumped up when he came which is a safety concern. He was a bolt of energy there. When he came in everybody knew him, he had mad respect. That's how he lived his life, he had mad respect."- Mike Tyson to T.I.
Following Tyson's stretch in prison, the star boxer on a come back won the WBA and WBC heavyweight titles. The trail eventually led to the Evander Holyfield series that saw the infamous ear bite towards the end.
He has since cleaned up his act
Gone are the days where Tyson found himself amidst controversies. The 'Baddest Man on the Planet' has now opened up on his dark times in his life. However, he also shared his experiences of coming out of those situations.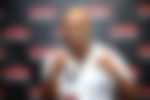 Tyson often talks about his experiences in life on his podcast 'Hotboxin with Mike Tyson'. Moreover, the former champion has also lost a lot of weight and made a comeback to the sport. He took on Roy Jones Jr. in a lucrative exhibition match on November 28.
Since then, rumors suggest he will take on long-time rival Evander Holyfield in another exhibition. Moreover, he has promised to continue fighting exhibitions to raise money for various charities. Thus showing his complete transformation, in and out of the ring.