'It Really Is a Dream Come True' – Floyd Mayweather Reacts to WBC's Latest Decision
Published 01/21/2021, 3:07 AM EST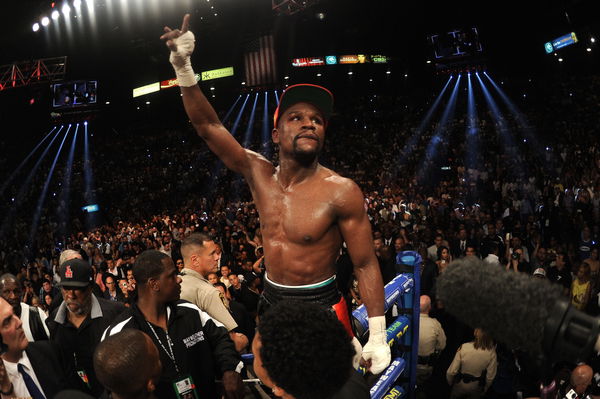 ---
---
Floyd Mayweather has received yet another prestigious honor for his boxing career. The undefeated fighter has now got special recognition from the WBC that will ensure he is etched in boxing history forever. He even reacted to the news.
ADVERTISEMENT
Article continues below this ad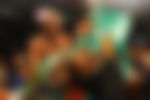 Despite retiring in 2017, Mayweather still seems to rack in the accolades. The WBC announced on their social media that he would be one picture on their famed WBC belts. This should ensure his legendary status for years to come.
ADVERTISEMENT
Article continues below this ad
The official WBC Instagram account wrote, "We are honoring the stellar career of @floydmayweather by placing his picture on each of its famed Green and Gold Belts". 
This is a testament to the iconic fighter who won the WBC belt in 5 different weight classes.
Mayweather will be in great company on the WBC belt. He will join by the likes of arguably the greatest of all time, Muhammad Ali, Joe Louis, and legendary WBC president Jose Sulaiman. Moreover, every belt will include the current champion and challenger in that weight class.
READ: WBC President Says Tyson Fury vs Anthony Joshua will be the Biggest Fight Since Mike Tyson vs Lennox Lewis

Floyd Mayweather reacts to being on the WBC belt
Despite his verbal feud with the organization, Mayweather spoke to BoxingScene after the news broke out and showed the. He said, "I'm honored to have the WBC include my likeness on their green and gold belts for eternity." 
ADVERTISEMENT
Article continues below this ad
Mayweather remembered what it felt like to win his first WBC belt and how he wanted to be on the belt like the greats. He then said, "It really is a dream come true for me to be alongside the great Ali, and WBC founder Don Jose, and to be recognized by them for my contributions to the organization and the sport. I am beyond grateful to receive this honor."
He will now be on every WBC belt in the future along with Ali, Sulaiman, and Louis. However, the other pictures on the belt will change based on the champions in that weight category and the challengers. What do you make of the WBC's decision to honor Mayweather's legacy?
ADVERTISEMENT
Article continues below this ad
READ: "That Could Have Ended His Career"-WBC President Looks Back at Canelo Alvarez vs Floyd Mayweather