"It Should Be a Barn Burner"- Legendary Boxer Weighs in on Joe Joyce vs Daniel Dubois
The legendary English heavyweight Lennox Lewis has offered his two cents on the exciting match up between Daniel Dubois and Joe Joyce.
The fighters are slated to meet in a fantastic all English affair on November 28th. This is one of the most anticipated fights of the year, with both fighters having explosive power and adept boxing ability.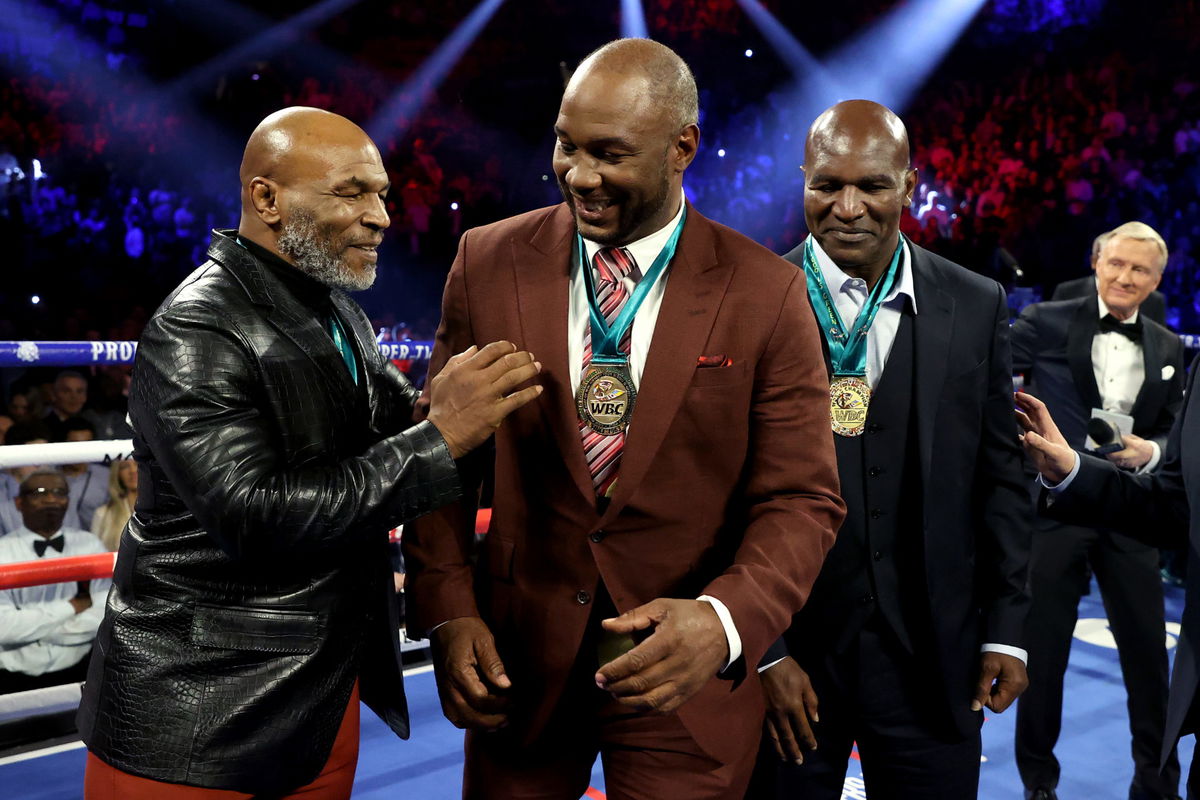 Speaking to BT Sport on YouTube, Lennox Lewis gave his thoughts on the fight. Of Dubois he said, "I think it's a terrific fight. I mean, Dubois is a serious boxer. He comes in on a 'search and destroy'. He's tryna knock you out.
"Most of the guys that he's fought against, didn't really hold up," Thus, appreciating the track record of the 23-year-old.
The legendary heavyweight went on to add, "Joyce has a lot of experience, he's older and tough. And he knows that Dubois is going to be coming with that right hand. So he's… you know, he's not silly. He's a smart fighter.
"And he's gonna, he's gonna have his defense up and watching out for that," Suggesting that Dubois will need to do something new to get the win. However, he does say, "I think both fighters are good. And it will be a good fight."
ALSO READ- "You're Going to Drown" – Joe Joyce's Manager Sends Stern Warning to Daniel Dubois
Lennox Lewis on whether the pair are ready for title shots
When asked about the fact that the winner could get the title shot in 18 months, Lewis agreed. He said, "Yea, they're on that level right now where 18 months is a good time for them to get the title shot.
"In this sport of boxing, we have fights and we try and get as many fights and as much experience as possible, before stepping into that big fight. And both guys have had a lot of experience and had a lot of great fights and it should be a barn burner."
ALSO READ- Lennox Lewis Admits Underestimating Tyson Fury Against Deontay Wilder: "I Was Really Surprised"
The 'Lion' is clearly excited about this fight, and so are the fans. It could end up being one of the fights of the year. Both fighters have their advantages and disadvantages; however, both don't know how to quit.
Thus, they are sure to put on one great event for the fans. Who do you think will come out on top?