"It Was Pretty Painful": Andy Ruiz Jr. Recounts Getting Bizarre Viral Tattoo
Published 10/11/2021, 3:56 PM EDT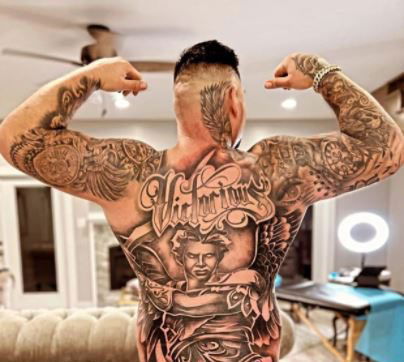 ---
---
A week back, heavyweight contender Andy Ruiz Jr. revealed a new tattoo on Instagram. He uncovered new ink that covers his entire back, from top to bottom.
ADVERTISEMENT
Article continues below this ad
Andy Ruiz Jr was in attendance at the mega heavyweight battle between Tyson Fury and Deontay Wilder on Saturday night. When asked about his new viral tattoo, Ruiz joked around by asking if he should show the tattoo.
ADVERTISEMENT
Article continues below this ad
The tattoo quite literally covers his entire back and getting inked definitely must have been painful. Ruiz agreed that it was quite painful; however, he added that he is a warrior and can walk through any kind of pain.
"It was pretty painful, but like I said, I'm a warrior, so I'll take any pain," said Andy Ruiz Jr.
Ruiz lost to Anthony Joshua because of excess weight gain
'The Destroyer' weighed-in at 283 lbs for his rematch with Anthony Joshua in December 2019. In the first fight six months prior, he had fought at 268 lbs.
Several pre-fight reports had even claimed that he was planning on coming in leaner for the rematch; however, fans and experts were surprised to see that he had checked into the event at least 15 lbs above the earlier weight.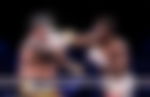 After the weigh-in for the second fight, one boxing writer noted, "while Joshua sported a six-pack, his opponent appeared to have consumed one".
Anthony Joshua showed great agility and speed but on the other hand, Ruiz seemed very slow and showed a sluggish approach. After suffering his second career loss, Andy Ruiz said, "I didn't prepare how I should have. He boxed me around. I gained too much weight."
Andy Ruiz Jr fought through depression and is now in the best shape of his life
Andy Ruiz checked the scale after his loss to Joshua, he weighed around 310 lbs. From being an extreme underdog in the division to suddenly becoming the unified heavyweight champion to losing it all in the rematch, Ruiz found himself caught up in a dark place.
"I was so depressed and tired of the way I was living. I prayed to God to forgive me for the things I've done, and to give me the strength to change. The next day, all the temptations went away, my mind focused and I knew what I wanted and needed to do," said Ruiz Jr.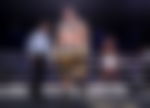 Andy Ruiz later switched to Canelo Alvarez's long-time trainer, Eddy Reynoso. The trainer from Guadalajara, Mexico showed the 32-year-old heavyweight a silver lining to get his career back on track.
Right from the get-go, Eddy Reynoso focussed on Ruiz to shed all of the excess weight. His new team helped Ruiz get his diet under control and Reynoso also got him started on a solid weight-training program.
ADVERTISEMENT
Article continues below this ad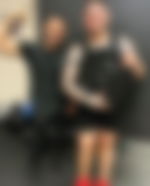 Reynoso's support and Ruiz's dedication to getting back on track allowed him to weigh-in at 255 lbs a day before his last fight against Chris Arreola in May 2021. Ruiz secured a unanimous decision win and is now working towards getting even leaner.
The former champ now awaits his next fight; fans could be in for a surprise when they see him in a completely different and unrecognizable shape.
ADVERTISEMENT
Article continues below this ad