"It's a Catch-22" – Anthony Joshua Gives His Thoughts on YouTube Money Fights
Published 09/18/2020, 6:45 AM EDT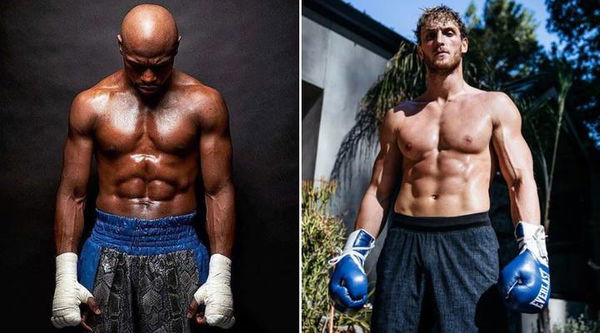 ---
---
In an unexpected pair up, the unified heavyweight boxing champ Anthony Joshua and the UFC middleweight champ Israel Adesanya came together for an episode of "Hot Ones." The show requires its guests to answer different questions and consume chicken wings with different types of hot sauces. The sauces get spicier as the questions go on.
ADVERTISEMENT
Article continues below this ad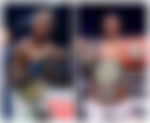 The interview began with Joshua being asked about his thoughts on famous YouTube personalities engaging in boxing matches for high payouts. To which he said:
ADVERTISEMENT
Article continues below this ad
"What excites me the most is that it's bringing a whole new audience to the fight game, I think that's important so I'm happy that they're doing it.
"And the thing that annoys me the most is that there's so much talent at the grass-root level, trying to get their names recognized by the bigger audience, and they're struggling.
"So it's a world of who's popular and who just do it versus who's talented, who's trying to get their name recognized but isn't getting a look in, so it's a catch-22.
"But the big benefit is, more eyes on the sport will give the grass-root talent more opportunity to expose themselves to a new audience," he added.
How true are the points made by Anthony Joshua?
Anthony Joshua (23-1, 21 KOs) is pretty spot-on with his assessment of the current trend of YouTube celebrities getting in the ring to take part in grudge matches.
Having a huge fanbase, they do bring a lot of eyes to the sport, most of whom wouldn't be interested in watching boxing otherwise. On the other hand, a lot of talent that deserves to get the spotlight but not getting it.
ADVERTISEMENT
Article continues below this ad
The most recent examples are two matches between YouTube stars Logan Paul and KSI. The two faced off in the ring twice. The second bout took place under the professional rules. Both events garnered a lot of media and fan attention, which usually won't be given to the worthy up-and-coming fighters.
Now, with a possible crossover of YouTube and professional boxing, there have been rumors floating around a bout between Floyd Mayweather and Logan Paul.
Floyd last stepped in the ring in December 2018 against Japanese kickboxer Tenshin Nasakuwa, which was just another cash grab. Mayweather won by TKO in the very first round.
ADVERTISEMENT
Article continues below this ad
Realistically speaking, Mayweather vs Logan makes no sense at all. But it does when we talk about the PPV numbers it can generate.