"It's a Joke" – Dillian Whyte Lashes out Against WBC for Tyson Fury Matchup
Published 05/31/2020, 7:12 AM EDT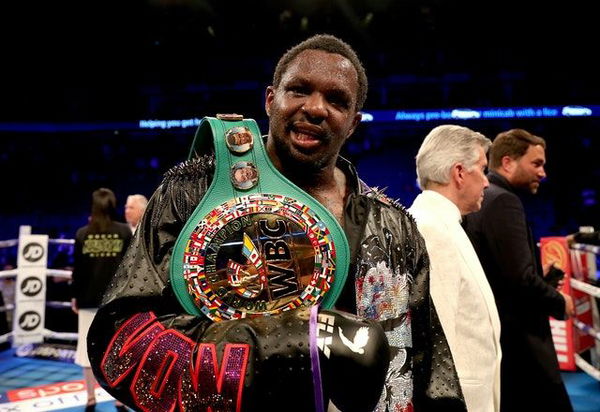 Dillian Whyte has had enough from the WBC. The mandatory challenger is frustrated because he isn't getting his rightful shot at the title. He should have fought Tyson Fury after the latter defeated Deontay Wilder. However, owing to the rematch clause, Fury has to give Wilder a trilogy. What's even more frustrating for Whyte is that people are already planning Joshua vs Fury without keeping.
ADVERTISEMENT
Article continues below this ad
The Brit lashed out at WBC and its president Mauricio Sulaiman for not being very clear in his dealings. Whyte accused Sulaiman of saying a lot but doing nothing. He labeled the entire situation as a joke as the WBC isn't appreciating his efforts.
"I don't know, man," Whyte told Sky Sports' Anna Woolhouse and Johnny Nelson. "I don't know. Mauricio Sulaiman says a lot of things, and don't do a lot of things. I don't know, you know. I have no idea what to say. It makes me angry, and it's frustrating that he's saying one thing, then he's doing another thing. Number one, Tyson Fury refused to fight me in a WBC-mandated fight for the WBC diamond belt."
ADVERTISEMENT
Article continues below this ad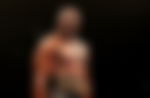 "Secondly, they took my mandatory away and gave Tyson Fury the mandatory position, after fighting Otto Wallin, who is a million-ranked in the world. It's a joke. How can he come back and fight – what's the geezer's name? Tom Schwarz, and Otto Wallin or whatever, and then end up being the mandatory challenger," Whyte added.
Dillian Whyte calls for fans to put pressure on the WBC
Despite facing the top 10 contenders back-to-back, Whyte's mandatory position has been suspended without proper evidence. Moreover, Deontay Wilder has recently undergone surgery to repair a torn left biceps. Originally, he was slated to fight Tyson Fury in the trilogy on 20th July later this year. However, due to the pandemic, the fight was shifted October 3 and has caused an indefinite delay.
ADVERTISEMENT
Article continues below this ad
Hence, Whyte wants that he should reap the benefit out of Wilder's injury and get a shot at Fury's belt.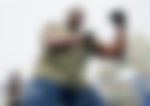 Before the pandemic, Sulaiman said that Whyte would receive his mandatory shot at the title against the Fury-Wilder winner by February 2021. That date will likely be shifted back now. Whyte has already spent time and money in his quest for the title. However, the treatment that he is receiving is frustrating for him.
ADVERTISEMENT
Article continues below this ad
"I'm so far in now, what do I do?" Whyte asked. "Do I just abandon my position and move on and go and pursue something else? Or do I just keep pushing forward and keep encouraging the fans to just keep putting pressure on them? You know, it's a joke. The boxing world and the fans need to put pressure on Mauricio Sulaiman to mandate Tyson Fury to fight me next, you know?"
The tactics by the WBC are frustrating for the 32-year old Whyte. He has won eleven straight fights after Anthony Joshua handed him his only career loss. He has to defend his belt interim belt in his next fight against Alexander Povetkin. The fight is scheduled for August later this year. For everything that he has done, Whyte believes the WBC has been grossly undermining his value.