'It's All a Load of Sh*t' – Billy Joe Saunders Reacts to Evander Holyfield Calling Out Mike Tyson
Published 12/04/2020, 4:11 AM EST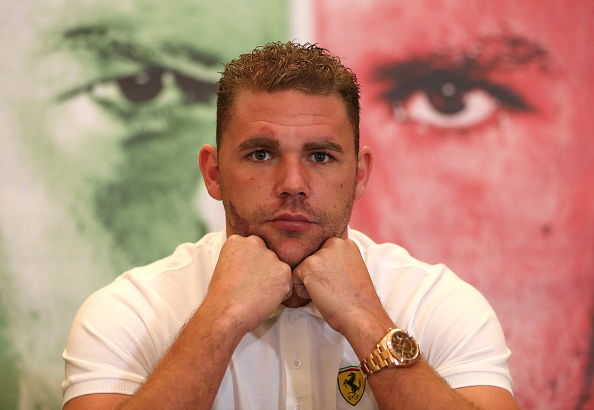 ---
---
WBO super-middleweight champion Billy Joe Saunders has given his views on a potential Mike Tyson vs Evander Holyfield trilogy fight. The outspoken Englishman reacted to it in the most 'Billy Joe Saunders' way possible. Saunders himself will make his return to the ring after the COVID-19 break, against Martin Murray later today.
ADVERTISEMENT
Article continues below this ad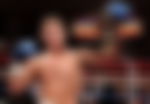 Speaking to 'Behind the Gloves' ahead of his fight, Saunders addressed a whole host of things. However, the undefeated champion is not impressed with the whole concept of legends of the sport coming back. This is light of Mike Tyson and Roy Jones Jr's exhibition fight; a fight that had a divided opinion with the fans. Despite this, Tyson's arch-nemesis, Evander Holyfield called him out for a trilogy fight.
ADVERTISEMENT
Article continues below this ad
Saunders thinks the trilogy fight should not happen and made no secret of it. He said, "Everyone's jumping on it you know, because they're probably getting a few quid and… All this YouTube sh*t… It's all a load of rubbish. It's all a load of sh*t."

READ: Billy Joe Saunders Says Canelo Alvarez can be 'very easily led into stuff' – Callum Smith can win with the right game-plan  
ADVERTISEMENT
Article continues below this ad
Why does Billy Joe Saunders think Evander Holyfield is jumping on it for the money?
Saunders has good reason to disagree with the fighters returning to the sport. From a medical point of view, it is dangerous and it could also tarnish the reputation of these legends. However, does his claim of fighters wanting to return for money, hold any value? It sure could be the case in this situation.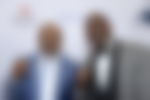 The Mike Tyson and Roy Jones Jr exhibition fight drew record numbers for the PPV; the main-event earned a major portion of it. And when you take into consideration the history behind Tyson and Holyfield, it could draw numbers higher than the Tyson-Jones fight. So you can't fault Saunders for thinking that it's all about the money. What do you make of Saunders' reaction of Evander Holyfield's call out of Mike Tyson?
ADVERTISEMENT
Article continues below this ad