"It's Crazy!"- Floyd Mayweather Rubbishes Financial Trouble Claims
Published 03/11/2020, 2:40 PM EDT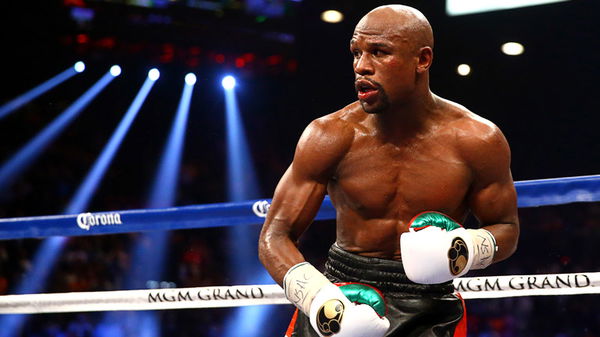 ---
---
Floyd Mayweather is once again aiming at a comeback from retirement. It seems like he enjoys sparring with MMA fighters, as he has called out Khabib Nurmagomedov for a crossover fight, The American was previously involved in a match with Conor McGregor in 2017.
ADVERTISEMENT
Article continues below this ad
One of the main reasons behind the fight is the amount of publicity and popularity it will create. While the 43-year-old "Pretty Boy" has officially called it quits, he does not seem to mind going to battle again, provided there is a hefty sum involved.
He said, "Like I said before, I'm retired but I'm not retired from getting a couple of dollars."
ADVERTISEMENT
Article continues below this ad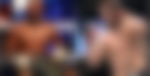 This leads many to believe that Mayweather "needs" the money. However, he laid waste to these claims in a recent media engagement.
"It's crazy. You guys hear things about 'Floyd needs money. I don't need (anything) but I don't mind making some more money. Apple is still making billions. When Apple went out and made billions, they didn't say, 'You know what? We have already made three or four billion. Now we're going to stop.' They keep on making more billions."
Floyd makes a valid point. However, he has accomplished more in his life than most people can dream of. He does not seem to want money, then why does he keep coming back to the ring?
"I believe in creating generational wealth"- Floyd Mayweather
ADVERTISEMENT
Article continues below this ad
Mayweather has an interesting answer to the speculations behind his reasoning. The fighter said, "If I'm able to entertain the world and have some fun, and this is easy entertainment and I can make $600 million with two guys [Khabib Nurmagomedov and Conor McGregor], why not?"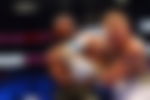 "At the end of the day, when that bank account and when that wire comes, my kids are going to be like, 'Dad, I'm proud of you.' So I talked about this earlier. Self-preservation comes first. I must take care of my home first, and I believe in creating generational wealth. So, if I can go get $600 more million invested and leave it to my children and my grandchildren and my loved ones, why not? Absolutely."
ADVERTISEMENT
Article continues below this ad
While the fight certainly will garner a lot of funds, it is far from confirmed. The only conversation regarding the fight between Floyd and Khabib is the verbal jabs made by them regarding each other at press events.
At the moment, there is no official confirmation of the match. However, fans are hoping for their favorite stars to take the stage soon.