"It's Just B******t!"- Dillian Whyte Slams Anthony Joshua Over Lousy Negotiations
Published 04/30/2020, 2:35 PM EDT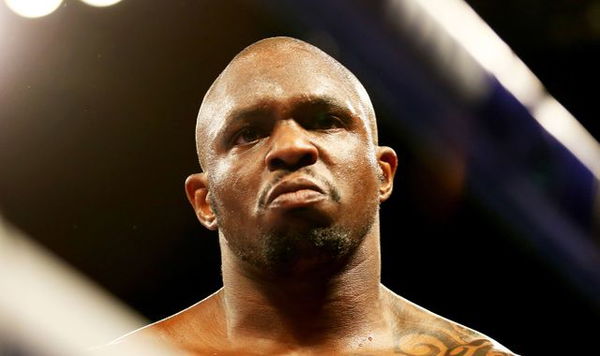 ---
---
A loss almost always sparks a desire to seek vengeance and vindication. Which is why rematches often become grudge matches. Dillian Whyte is one such fighter, seeking a rematch with heavyweight champion Anthony Joshua.
ADVERTISEMENT
Article continues below this ad
Promoter Eddie Hearn offered Whyte £4million to take on Anthony Joshua at the Wembley Stadium in April 2019. However, Whyte only 4 months out of a fight with Derek Chisora felt that taking on Joshua with just 12 weeks to spare was unrealistic. 
Jarrell Miller became the frontrunner to take on Joshua instead of Whyte. Eventually, the American boxer signed a contract to fight AJ in June at the Madison Square Garden, New York.  
ADVERTISEMENT
Article continues below this ad
Failing a series of drug tests Miller was forced out of the fight and Andy Ruiz stepped in to fill the void left by the American. 
"[Joshua] said I refused to fight when we already knew and had told everyone in December 2018 that he had arranged to fight Jarrell Miller on June 1 at MSG in New York before his fake negotiations with me," Whyte told Sky Sports.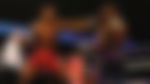 Following this, Whyte slammed AJ for the awful nature of negotiations that took place between them. He claims that AJ agreed to a fight with Miller before they could negotiate about a potential rematch properly.
"I've spent more time haggling over the price of tyres than they spent negotiating with me on the Wembley fight. A couple of texts and a five-minute meeting," said Whyte as he described the atrocious nature of their negotiations. 
"AJ was trying to use me to make it look like he wanted the fight and that he wanted to fight in the UK. If he wanted to fight at Wembley why didn't he fight Miller there or Ruiz? It's just b*******! I've wanted to fight AJ again for years and they know that." said Dillian Whyte.
Whyte goes on to draw parallels between his situation and that of Andy Ruiz. He claims that AJ gave Ruiz a rematch almost instantly because he needed to reclaim the titles he lost to Ruiz in the first edition of their fight.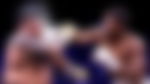 ADVERTISEMENT
Article continues below this ad
"He had an immediate rematch with Ruiz, but won't give me a rematch. That's why I want the WBC belt so he can't continue to avoid me. And fool the public with fake excuses," exclaimed Whyte.
Joshua recently revealed that he is open to going up against Whyte yet again. However, it will be a long wait till Whyte gets his opportunity because AJ will only take on Whyte after he finishes Tyson Fury off. 
And AJ insists that the rematch will end painfully for his former nemesis.
ADVERTISEMENT
Article continues below this ad
Do you think Whyte can triumph over Joshua?