"I've Got to Take it Like a Real Fight"- Roy Jones Jr. Explains Why Mike Tyson is So Dangerous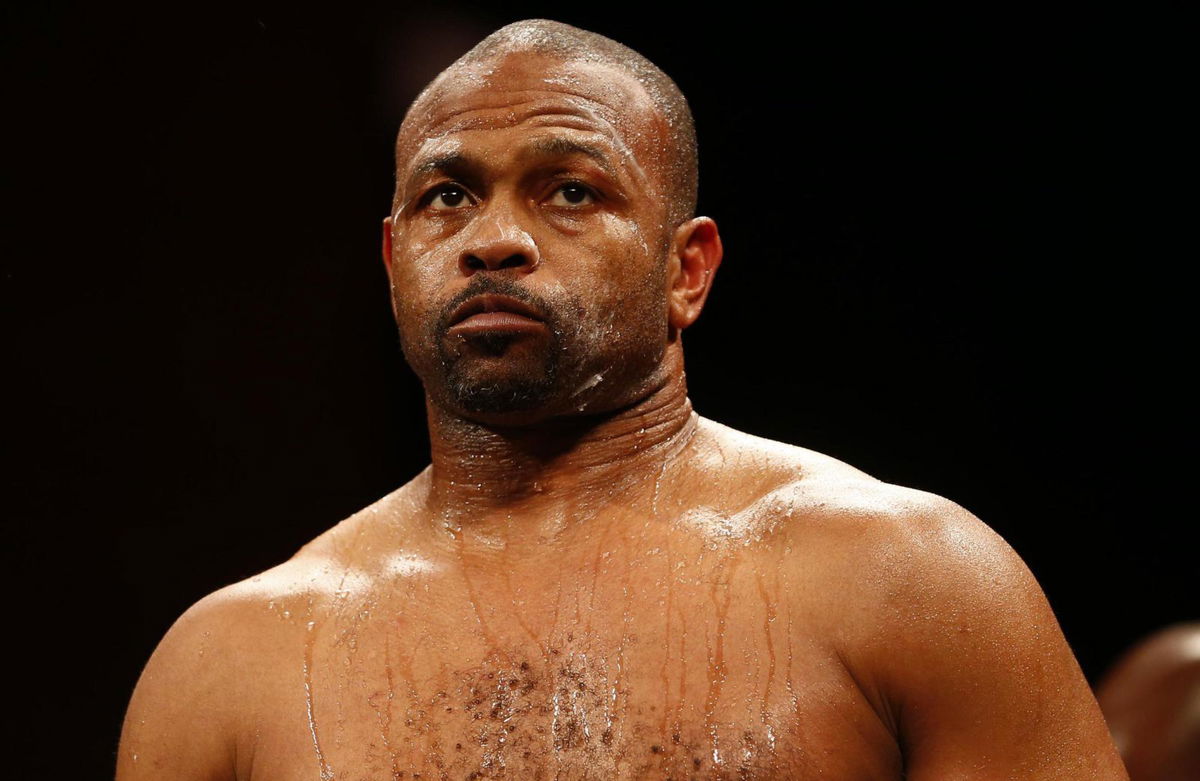 News of the boxing phenom's return to the ring took the world by storm, and rightly so. Mike Tyson left the entire boxing circuit thrilled after his announcement to lace his gloves up and face-off against seasoned fighter Roy Jones Jr.
The latter recently featured in an interview with TheMacLife. He got down to business and detailed all things boxing, with respect to his highly anticipated exhibition against Mike Tyson.
Moreover, the former four-division champion explained how he was called up to face Iron Mike. Captain Hook did not shy away from admitting that he was not Tyson's first opponent. Nonetheless, Jones rose up to the opportunity to make his prodigious return a reality.
Jones put forth a set of arguments in a bid to explain why the exhibition failed to materialize against Tyson's primary opponents, so to speak. He tracks those failures to bad business.
"I've got to take it like a real fight. We agreed to an exhibition, but you also want to do it with somebody who wasn't going to bring a bunch of boxing people. He told me they tried a few other opponents. But they all had boxing promoters or boxing lawyers to contact him right away. 
"It was a turnoff for him because he didn't want to involve boxing people," explained Jones during the interview.
Jones details his strategy as he inches closer to D-Day
It is easy to get lost in the glamor and the allure of a fight between such behemoths. Moreover, fans and boxing pundits gassing the fight up like nothing before makes it easier to do so.
However, one must remember that the fighters have been out of touch with their craft for years, Mike Tyson much more so than Jones.
In fact, losing oneself in all the prestige that comes with a fight like this is something that the fans can afford, but it could prove fatal for veterans like Jones and Tyson.
Yet, Jones sports a rather unsettling form of faith and confidence in his abilities going into the fight. The American-Russian claims that he is no different than his old champion-like self. Something many find hard to believe.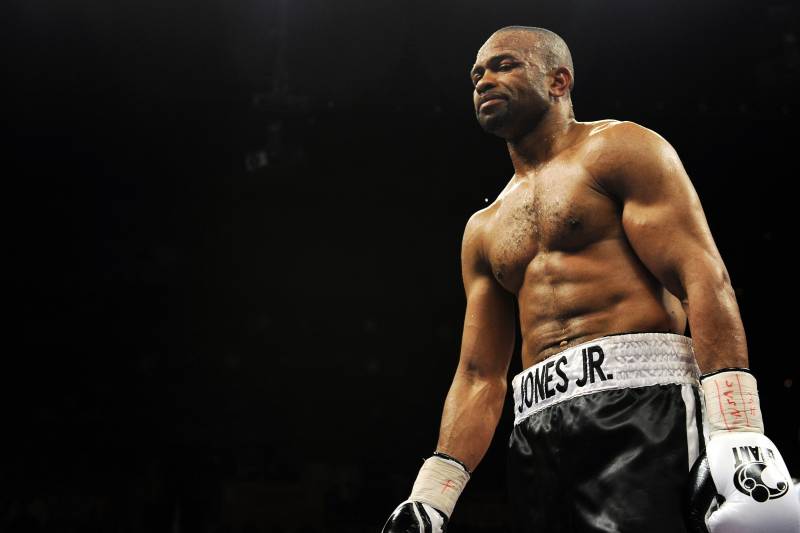 However, he has done a good job of selling himself as such.
"I got to be at least 75% right now and while fighting I should be at 80%. At least 80%. Maybe even 90%, because the only thing missing is, as you get older, your chin gets a little risky because you've been through so much. 
"Your legs go away a little bit because you've been through so much. But if you can rekindle that for one night, just like 8 rounds, you should be able to do this. I should be close to a 100% come fight night," explains Jones.
Jr. looks to have his battle strategy in place heading into a fight against Iron Mike. He admits that the first few rounds of the fight are an uphill battle. However, once they're past the initial stages of the fight, it will be his time to shine. Jr. believes that victory will keep inching closer to with every passing round. However, we won't be as quick to write Tyson off.
Jones talks equipment for his big Mike Tyson fight
With the battle between the titans right on the horizon, many have been thirsting for more details as far as their weapons of war are concerned.
Jones reveals that the two warriors will be using 12oz gloves while engaged in their fight against one another. Subsequently, Jones quips about how 12oz gloves are as good as 10oz gloves once he is in the thick of it.
The 51-year-old goes on to declare that all he cares about is getting into the ring with The Baddest Man on the Planet. For the rest is all irrelevant to Jones, except getting into a scrap against one of the most feared boxers of yesteryears.
In fact, Jones believes that Mike Tyson shares the same enthusiasm going into the mega-fight.
Jones explains that this ardor and yearning to take on Tyson can be traced back to his prime. Jones is vying for this fight because he never got to throw down with Tyson while the former occupied the throne of the Heavyweight Champion.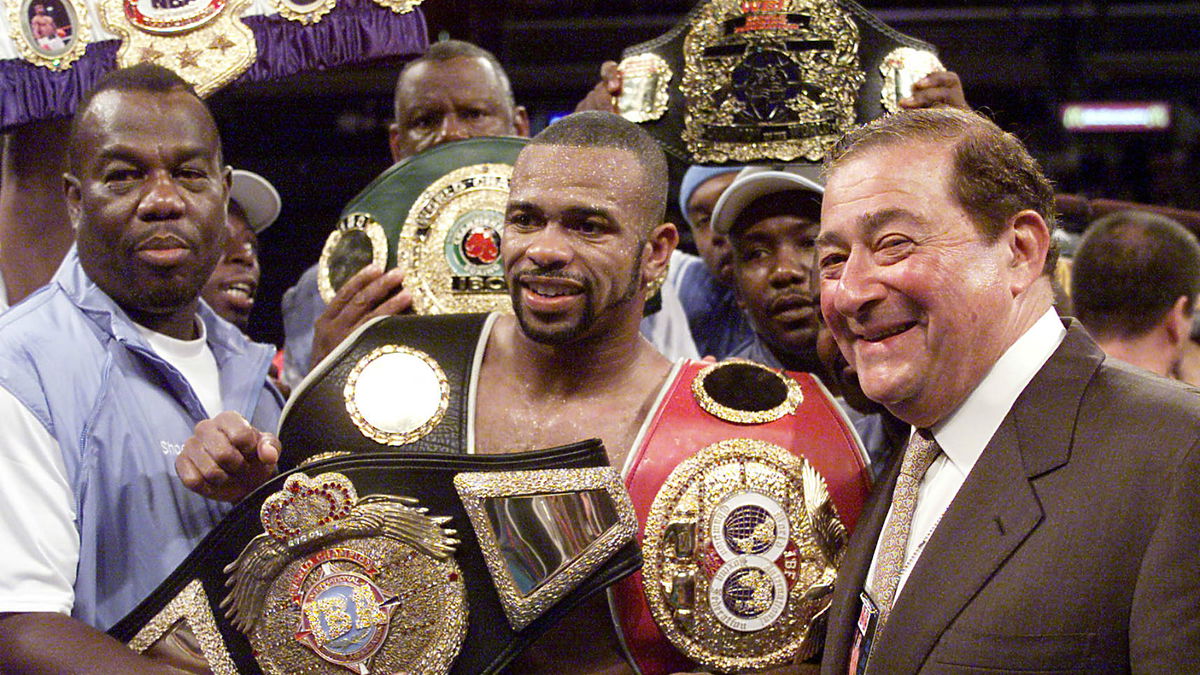 "It's because we never got to do it in our prime. When I won the heavyweight title, I had one request. I told everybody, 'I'll stay here [heavyweight division] and wait, but Mike Tyson gotta fight me'.
"So Mike Tyson said, 'No, I'm through with boxing right now, I'm not really fighting no more'. So I said, 'Okay, I'll go back to light heavyweight'," said Jones.
Admittedly, fans all over the world share Jones' enthusiasm as far as this fight of historical proportions is concerned, for it is reminiscent of their glory days.
Who do you think will come out on top?
ALSO READ- "I Didn't Want to Fight"- Roy Jones Jr Opens up on Mike Tyson Super Fight
SOURCE- TheMacLife- YouTube