Jake Paul, Canelo Alvarez and Other Boxers Predict Logan Paul vs Floyd Mayweather
Published 06/04/2021, 7:30 PM EDT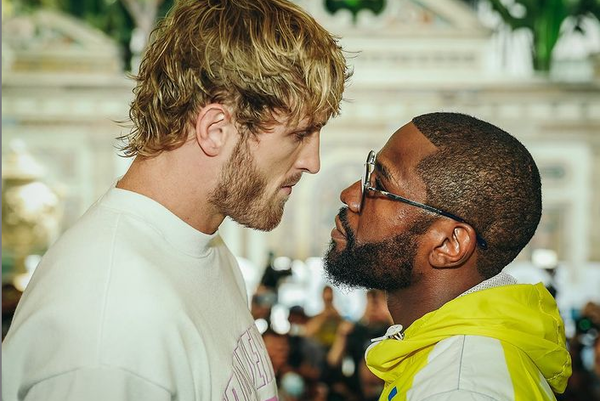 ---
---
Floyd Mayweather and Logan Paul will lock horns in an exhibition boxing bout that is an absolute mismatch on the papers. The YouTuber is basically stepping inside Mayweather's domain, where the undefeated boxer has reigned throughout his career.
ADVERTISEMENT
Article continues below this ad
Hence, the 26-year-old celebrity doesn't look to have any chances in the clash. But given boxing's unpredictability, a few have favored 'The Maverick' to win. That said, the upcoming fight would hardly have any resemblance with traditional boxing rules.
It will be an open weight clash, where Paul can carry 30 lbs more than Mayweather and will dwarf the boxing legend under every physical attribute.
ADVERTISEMENT
Article continues below this ad
Watch This Story: Floyd Mayweather vs. Logan Paul: Who Is The Richer Boxer?
So, there have been mixed predictions for Mayweather vs Paul from the boxing world. Although most of the professionals have rightly backed the undefeated superstar, some seemed to have leaned a bit towards Logan Paul. Here's a look at the predictions.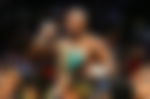 Floyd Mayweather vs Logan Paul- Shockwaves through the fight world
While Canelo Alvarez never appeared to have any love for Floyd Mayweather, he clearly favored his former rival to win. Alvarez didn't even give Logan Paul a chance and predicted to see a lopsided showdown.
That said, he billed the contest to be irrelevant to the sport. In a chat with Graham Bensinger, the P4P king didn't offer much interest in the fight but didn't hold back from predicting a possible outcome.
"I think even the question is offensive, Mayweather obviously," said Alvarez.
Meanwhile, a sneak-peek from Mayweather's gym rightly saw the professional boxing associates support Floyd Mayweather.
Vidal Riley, 4-0, sounded similar to Canelo Alvarez and predicted Floyd Mayweather to win. Meanwhile, Badou Jack just smirked and sarcastically responded with "No comment."
However, there has been a twist to the tale. Legendary trainer Teddy Atlas seemed worried about Mayweather facing the 6'2" tall Logan Paul.
No, Atlas didn't support Logan Paul to win, but he didn't write off the YouTuber from the conversation. Speaking on his podcast, he shed opinions on the whole conversation.
"There could be danger here for Floyd," said Atlas.
Logan Paul's brother Jake Paul is obviously on the Maverick's side. But he hasn't clearly predicted his brother to win. In conversation with the media, 'The Problem Child' claimed his brother to remain in a win-win situation.
ADVERTISEMENT
Article continues below this ad
He referred to Logan Paul's massive earning from the event and billed ho the outcome of the fight wouldn't matter.
Meanwhile, many traditional fans have opened to avoid the bout, accusing the lack of professional boxing essence from it. Nevertheless, it's still an entertaining vent and has already grabbed attention from all over the world.
ADVERTISEMENT
Article continues below this ad
Do you think Logan Paul will have any chance against Floyd Mayweather?