Jake Paul Confirms $500,000 Knockout Incentive Is Not a One-Time Thing
Published 12/07/2021, 4:44 PM EST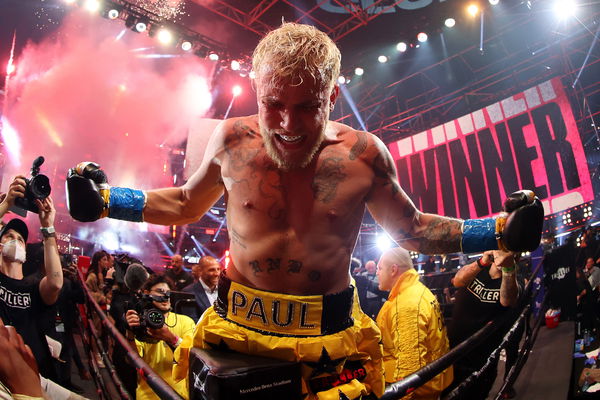 Hours after the collapse of the Jake Paul vs Tommy Fury mega matchup, 'The Problem Child' knew exactly who to call next. Within 24 hours, Paul was matched up with his toughest opponent yet – his last opponent.
ADVERTISEMENT
Article continues below this ad
Tyron Woodley is now all set to run it back with the 24-year-old after losing to him via a very controversial split decision in late August. 'The Chosen One' now finally has a second shot at proving himself.
Not only does he get to prove his worth as a ferocious striker, but he also stands a chance at securing a $500,000 bonus if he can manage to knock out Jake Paul.
ADVERTISEMENT
Article continues below this ad
However, Jake Paul wants to crush all 'no-knockout clause' rumors by making these knockout bonuses a standard for all of his subsequent fights.
"There's been this rumor going around that there was a no-knockout clause in my contracts, which someone started and everyone else ran with it. People are like sheep. They just believe everything they read or see, and they go whichever way the crowd is going."
"So, that's been a rumor that is completely untrue, I would be in jail for rigging fights, it's illegal. We just wanted to squash that rumor right away. From now on, we will be giving bonuses to my opponents if they can knock me out. We want to incentivize them to prove to the media and to the world that all these rumors aren't true," said Jake Paul.
Dillon Danis made everyone think Tyron Woodley wasn't allowed to knockout Jake Paul
All of this 'no-knockout clause' talk started when Dillon Danis made an extremely bold claim about the Paul vs Woodley main event. The 28-year-old revealed that there was at least one element of the fight that was 'fixed'.
The Bellator fighter claimed that Tyron Woodley had a clause in his contract that barred him from physically knocking out Jake Paul. He had no real or concrete evidence to back any of his claims; however, 'El Jefe' truly believes that was the only reason Woodley held back from knocking 'The Problem Child' out in round 4.
"Tyron Woodley, from what I heard, had it in the contract that he was not allowed to knock out Jake Paul.'I swear on anything, when he was against the ropes, I swear, that's why when Jake Paul was against the ropes, Tyron Woodley didn't hit him.
ADVERTISEMENT
Article continues below this ad
"I'm telling you right now. It was in his contract where it said you're not allowed to knock him out," said Dillon Danis.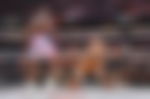 However, it is also important to understand Danis' relationship with Jake Paul – they despise each other. Earlier, there were also talks of a possible matchup between Danis and Paul.
ADVERTISEMENT
Article continues below this ad
However, with Danis' recent injuries and other unknown reasons, the negotiations never really came to fruition.