Jake Paul Gives Props to Ben Askren – Calls Tyron Woodley "Worst Fighter to Do Social Media"
Published 08/27/2021, 9:10 PM EDT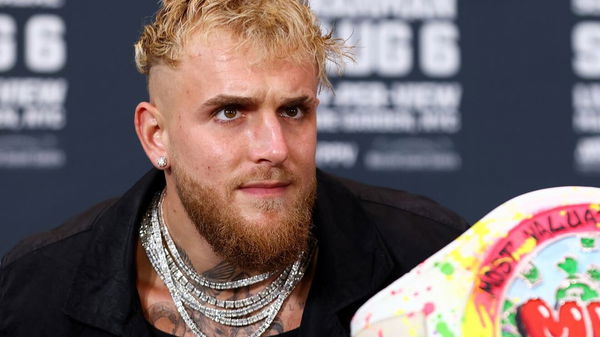 ---
---
On Logan Paul's recent Impaulsive podcast, Jake Paul spoke about his upcoming fight with Tyron Woodley. He pointed out that his previous opponent, Ben Askren, did a great job at building up and promoting the fight. Paul compared Askren's ability to promote with his current opponent's promotional competence. He said that Woodley is not doing much to sell this fight and promote it to social media.
ADVERTISEMENT
Article continues below this ad
"Yeah bro, I've like carried all the promotion for this, he hasn't done a single thing. He might be the worst fighter to do social media ever. He just reposts everyone on his story. "Oh someone mentioned me?" add to story, add to story, he doesn't even add text, just adds whatever story he was tagged in. Like that's not how you do social media.
ADVERTISEMENT
Article continues below this ad
"There was a point where people legitimately thought Ben was going to win because of how good he was selling it, training his a** off, odds shifted and everything and I was like "goddamn".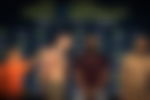 "Tyron, what I will say is, has that built-in star power of being a bigger fighter than Ben already and people know him as a striker, a knockout guy, and five-time UFC champion. So, he automatically has a bigger presence but Ben definitely did a better job at the s**t talking and making people think he was gonna win.
"But I've carried this promotion. I think people are gonna tune in regardless," said Jake Paul.
Tyron Woodley is a man on a mission
Jake Paul and Tyron Woodley are now all set to face each other in the ring on August 29. Just days away from the final showdown, tensions between both corners have now increased. After the recent press conference, the teammates of both fighters clashed verbally at the event. With the new bad blood between both fighters, it will make for some exciting action on fight night.
After the recent press conference, Tyron 'The Chosen One' Woodley seemed very unfazed and nonchalant in his approach. While Jake Paul walked into the conference without a shirt and stacked with diamond jewelry around him, Tyron Woodley did not seem to be interested in Paul's antics and the trash talking.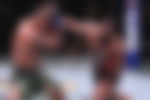 Later, in a sit-down interview with Ariel Helwani, he said that he does not care much about media engagements and promotions anymore. Woodley highlighted that he has done a lot of media, fight promotions during his time at the Ultimate Fighting Championship and that these engagements derailed him from performing well inside the UFC octagon.
Woodley does not even have to cut his weight down to 170 lbs. He has the option to fight close to his natural weight. This will definitely allow him to focus more on the fight itself and not on cutting down 20 lbs of weight in a matter of days.
ADVERTISEMENT
Article continues below this ad
With his no-nonsense approach and the 190 lbs weight limit, it seems like Tyron Woodley is committed to securing a win on August 29.
How do you see this fight playing out?
ADVERTISEMENT
Article continues below this ad