Jake Paul: "I Am Overlooking Tyron Woodley"
Published 08/28/2021, 2:16 PM EDT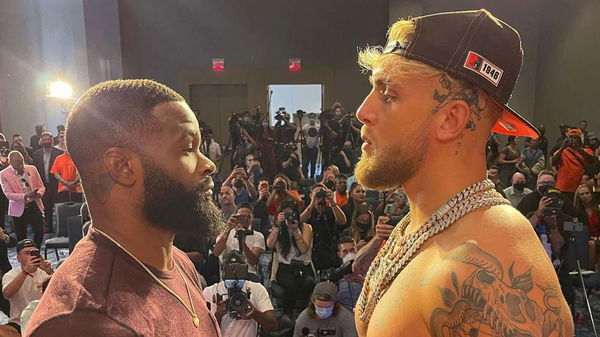 In the latest joint press conference, Jake Paul took shots at his current and possibly his next opponent simultaneously. He said that he is confident in his training and abilities. Paul claimed that he is looking past and "overlooking" Tyron Woodley. He pointed at the Englishman sitting behind him and said Tommy Fury has been placed on this card for a reason. To this, Fury responded by asking Paul to not utter his name out of his mouth.
ADVERTISEMENT
Article continues below this ad
From just defending their reputations in the sport to avoiding an 'I Love Tyron Woodley' or 'I Love Jake Paul' tattoo, there is clearly a lot on the line here for both athletes. But clearly, none of this seems to be having an effect on the 24-year-old's mindset.
ADVERTISEMENT
Article continues below this ad
His recent comments on overlooking a dominant athlete like Tyron Woodley could help him secure a 'Mystic Paul' tag if he bags a win. However, losing to Woodley could be extremely detrimental to his progress and could give MMA fans yet another reason to not take 'The Paul Movement' seriously.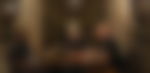 "I am overlooking Tyron Woodley. Most people sit up here like Fury 'oh I have a tough opponent', no. I know what's going to happen and I am confident in my skill, I'm already thinking about the next opponent.
"Why do you think this guy [Tommy Fury] is sitting behind me right now? We know what's going to happen. When you know what's going to happen, it's easy.
"It's an easy sport," said Jake Paul.
Making sense of this MMA-Boxing crossover fight
With the recent press conference and the heated skirmish between the two camps, Jake Paul vs Tyron Woodley has now become a personal affair for both fighters. As the two head into an 8-round battle on August 29, the true magnitude of this super fight between a YouTube star and a former UFC champion is finally settling in.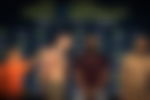 Predicting the outcome of such a fight is near impossible. Any analyst, expert, journalist, or fighter that claims to know how this fight is going to play out is probably wrong. This is an odd matchup and is truly a first of its kind.
When was the last time you saw a YouTuber with 3 knockouts in the bag compete against a former UFC champion stepping in with four consecutive losses?
Two perspectives to help you navigate through Jake Paul vs Tyron Woodley
However, there are two specific arguments or perspectives that can help fans predict, assess and gauge possibilities. These two distinct sets of technical reasoning from two big names in boxing and MMA can help present a balanced assessment of the Jake Paul vs Tyron Woodley super fight.
Argument 1 -Teddy Atlas
Teddy Atlas is a boxing commentator and trainer who has worked with the likes of Barry McGuigan and Donny LaLonde and even assisted Cus D'Amato in molding the champion in Mike Tyson. Even though some of his predictions have been inaccurate in the past, Atlas' assessment of matchups is often on-point and also provides solid technical reasoning.
Teddy Atlas believes that Jake Paul will walk through his opponent with yet another knockout win. He admitted to not having an extensive understanding of Paul's usual in-ring approach. At best, fans have seen that Jake Paul has knockout power, can box on his back foot as well, and is clearly putting in the work. Considering these base assumptions, the boxing trainer picked Jake as a favorite in this matchup.
He backed it up with a technical explanation of why Tyron Woodley could get clipped in the fight. Atlas highlighted that 'The Chosen One' lacks movement and stands straight while landing shots. He added that Woodley throws jabs at half-length to bait the opponent into the overhand cross. Per conventional boxing wisdom, extending the arm completely while landing jabs helps one create and maintain distance in between.
Atlas posited that if Tyron Woodley lacks movement and throws half-length jabs, it will create knockout openings for 'The Problem Child'.
Argument 2 – Jorge Masvidal
UFC welterweight Jorge Masvidal recently predicted Tyron Woodley to knock Jake Paul out cold in their upcoming bout. 'Gamebred' even gave Jake some tips and tricks before his Ben Askren bout. He recently shared his side of the story and explained why his friend, Tyron Woodley, will secure a win over the Ohio native on Sunday night.
"Jake might think they're better than Woodley and somehow, someway pull it off. I just don't see it. Woodley has more quality sparring sessions that I've seen even myself against high-level boxers than Jake has right now today," said Masvidal.
Jorge 'Gamebred' Masvidal defended Woodley's last few consecutive losses in the UFC. He said that he fought "animals" in the octagon, who live and breathe mixed martial arts. He argued that Jake Paul is nowhere close to the opponents that beat 'The Chosen One'.
"Jake Paul is not in the group yet. you know. Who are the guys that Jake has beaten? I'm not giving them credit for that.
ADVERTISEMENT
Article continues below this ad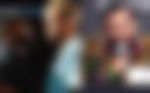 "I'm giving them credit for putting the work in the gym in order to prepare for the fights, but I'm not giving them I'm not saying he's beat some credible opponents.
"I've seen it with my own eyes, I've seen on video and in person, from Woodley sparring here in Miami, with high-level guys, so sparring with high-level guys five, six years ago at Freddie Roach's gym," he added.
ADVERTISEMENT
Article continues below this ad
Masvidal said that he knows a lot about Woodley and that they are good friends. He added that boxing is Woodley's domain of choice and that he "lives boxing every freaking day". 
Considering both sides of the equation, what do you make of this fight?