Jake Paul Intends to Thwart Cyber Bullies Like His Former Self With a New Initiative
Published 08/16/2021, 5:02 PM EDT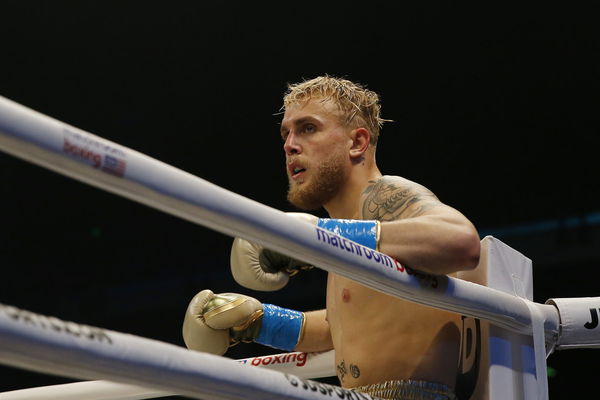 ---
---
Ahead of his toughest fight yet against former UFC champion Tyron Woodley, YouTuber-turned-boxer Jake Paul recently announced a new charity called 'Boxing Bullies'. This initiative aims at helping the youth instill a sense of self-confidence, leadership, and courage through the sport of boxing.
ADVERTISEMENT
Article continues below this ad
The non-profit foundation plans on using its platform to fight back against bullying. 'Boxing Bullies' will also equip members with professional boxing skills and tactics.
ADVERTISEMENT
Article continues below this ad
"The Boxing Bullies acronym is B.O.X- Be kind to everyone, Only defend never initiate, and X-Out bullying. Live by the motto baby, if you're a bully, it's not cool. I used to be a bully, stop bullying. What are you doing?
"Come on bro and if you see bullying happening, you gotta stop it, you gotta stand up, that's not cool. Cyberbullying is affecting so many people, causing depression in our generation and I hate it," said Jake Paul.
Other charitable contributions by Jake Paul
Despite various controversies and criticisms for his content as well as his antics in the boxing world, Jake Paul has a different side to him as well. Much like his 'Boxing Bullies' initiative, 'The Problem Child' has also involved himself in various other similar initiatives as well.
Jake Paul is closely linked and associated with the Make-A-Wish Foundation. Over the years, he has shared content in which he has been an active part of the program. The Ohio native shared that he has been a follower of the foundation for a long time and that he is honored to be an active member and contributor.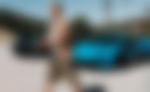 ADVERTISEMENT
Article continues below this ad
In a song called 'That Ain't On the News', 'The Problem Child' mentioned that he helped serve 500 people in the community during Thanksgiving. Apart from that, Paul also actively took part in rescue missions during Hurricane Harvey.
In a recent video, the YouTuber-turned-pugilist shared his thoughts on contributing and giving back to society. He revealed that he loves involving himself in such initiatives.
"I've always wanted to help out, give back, always volunteering, always handing out meals to the homeless during Thanksgiving. Just trying to get involved in the community and doing as much as possible. Going into Texas during the hurricanes. I just love to give back because I find when you give back,  you actually get more out of it, more fulfilling than a lot of other things in the world," said Paul.
ADVERTISEMENT
Article continues below this ad
What do you think about Jake Paul?