Jake Paul Joins Boxing Fans to Congratulate Daniel Dubois for a Sensational KO Victory Over Trevor Bryan
Published 06/12/2022, 6:55 AM EDT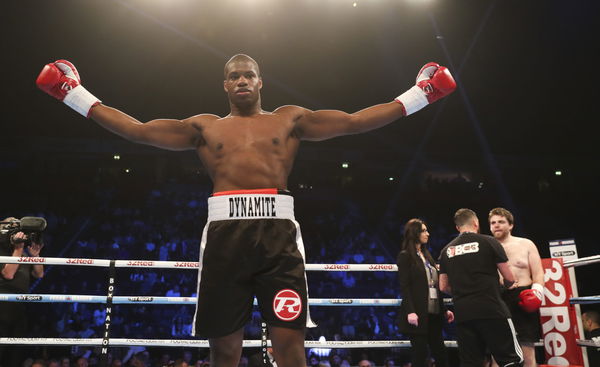 Daniel Dubios showcased a stellar performance against Trevor Bryan at the Casino Miami in Florida on June 11, 2022. Moreover, in victory, he secured the WBA (Regular) heavyweight title.
ADVERTISEMENT
Article continues below this ad
ADVERTISEMENT
Article continues below this ad
Dubios entered the bout with an impressive record of  17 -1 and 16 knockouts. Meanwhile, Bryan came in with 15-0 and 7 knockouts.
Boxing fans found Bryan's performance disappointing. In fact, he did not land any major punches during the entire bout.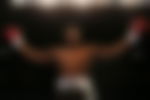 Bryan focused on his defense during the initial few rounds. However, Dubois caught him with a devastating left hook on round four, which sent him to the ground. This, in turn, made him the winner by TKO.
Fans react to Trevor Bryan getting knocked out by Daniel Dubois
Many boxing fans took to social media to share their thoughts on Daniel Dubois' KO punch. In fact, many prominent names from the boxing community also congratulated Dubois for his win.
YouTuber turned boxer Jake Paul mentioned that Dubois had a true spirit of a champion.
Similarly, journalist Ariel Helwani also congratulated Dubois. He even mentioned that Dubois deserved the nickname 'dynamite'.
Meanwhile, user @kadugyam felt that Dubois should face Dillian Whyte or Joe Parker next.
In fact, many users were surprised by the impressive knockout punch.
Great shot, terrible opponent

— henry yeomans (@Henryyeomans101) June 11, 2022
Fighting a tin can don't make you a contender need a rematch with joe Joyce to see if has improved

— Satty Singh (@sattyk7) June 11, 2022
That's Daniel Dubois's best win on paper but that was very disappointing from Trevor Bryan. #BryanDubois

— Jack (@JackMcM72) June 11, 2022
However, many fans felt that Bryan's performance in the bout was disappointing. They mentioned that Dubois should start choosing better opponents.
Moreover, user @sattyk7 also added that Dubois will be better off in a rematch against Joe Joyce.
Guy was talking all that crap and couldn't get up 😂

— The Natural (@Nat_19830) June 12, 2022
After all the theatrics.. he got his face smashed.. 😂😃😂🤣😂🤣🤣

— Dr. Seshupo Mosala (@matjhupa) June 11, 2022
A few users mentioned that Bryan was unable to back up his 'trash talk'.
Great shot. Wasnt a huge amount of power behind it… imagine if there was! Be still trying to get off the canvas now

— Kyle (@KLG1997) June 11, 2022
On the other hand, user @KLG1997 felt that while Dubois' KO was impressive, it lacked power. He even added that the KO would have been more spectacular had there been more power behind the punch.
ADVERTISEMENT
Article continues below this ad
Feels like I've spent 20 mins inside a 90yo Don King's dream!
Girl wondering round with feathers on their heads & out their ar**'s.
National Anthem girls thought they was on X Factor!
Folk in ring with riffles!
Crowd doubled as soon as the ring emptied.
BUT fair play DDD gd Win pic.twitter.com/MzXYwjwfbL

— Richard Williams (@MrRic_Hard) June 11, 2022
However, user @MrRic_Hard was more intrigued by the grandeur and design that went behind the event. Moreover, he also mentioned that he felt like he was inside a 90-year-old Don King's dream.
ADVERTISEMENT
Article continues below this ad
WATCH THIS STORY – These 5 Boxers Lost Over 4 Million in Fines
What do you think of Dubois' KO? Let us know in the comments below.
Edited By: Ajinkya Aswale