Jake Paul Shows Respect to Tyron Woodley, Says the "Pressure Is More on My Shoulders"
Published 12/17/2021, 10:41 AM EST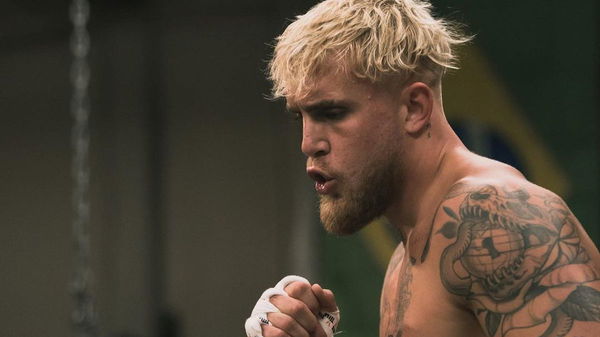 Jake Paul and Tyron Woodley are now hours away from running it back and settling the controversial split decision in Cleveland nearly four months back.
In August, we saw Paul and Woodley sit across from each other before the fight and take shots at each other. Naturally, 'The Problem Child' dug into his opponent's last few fights in the UFC and suggested that his career was already on a downward trajectory.
On the other hand, Woodley came in with an 'I-can't-wait-to-him' approach and even dominated Paul to an extent in the first face-to-face interview.
ADVERTISEMENT
Article continues below this ad
The duo recently sat down once again and looked right at each other. However, the tone was clearly not the same as the last time. Surprisingly, both fighters were oddly respectful and praised each other multiple times.
The highlight of this second face-to-face interview was Jake Paul giving Woodley a Rolex watch as a Christmas present; Woodley broke character and shook the 24-year-old's hand.
Jake Paul believes his entire career is on the line in this rematch
It was oddly heartwarming to see Jake Paul and Tyron Woodley share a sense of camaraderie and have mutual respect; however, do not let that lead you astray from the fact that in only a few hours, these men will try to knock each other's "heads off".
Tyron Woodley feels the split decision win given to Paul in the last fight and suggested that most of his shots did not really connect. He believes a win over Paul is an absolute no-brainer and that there is a lot at stake here.
However, in the latest face-to-face interview, Jake Paul argued he has more pressure on his shoulders in comparison.
ADVERTISEMENT
Article continues below this ad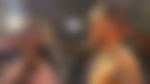 "There's a lot of pressure on my shoulders because of the amount of haters I have, the amount of people that wanna see me lose, and the story I have to create here, you know, the canvas that I'm currently painting.
"I'm 24 years old, a win here propels me further and further and further into this game, and I could be doing this for the next 10 years if I choose to do so. He's coming to the end of his career, still an incredible fighter, but I'm just starting out.
ADVERTISEMENT
Article continues below this ad
"So I think a loss early on is never something you want, and that's why I feel the pressure is more on my shoulders 100%," said Jake Paul.