Jake Paul Snubs Floyd Mayweather Claims It Would Be Better to Face Canelo Alvarez
Published 08/26/2021, 10:29 AM EDT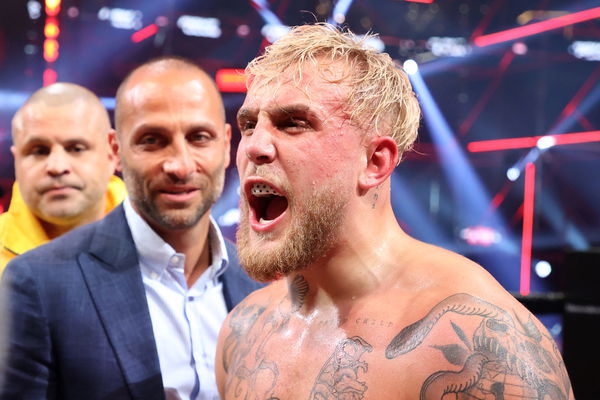 ---
---
Following his latest win against Ben Askren, Jake Paul seems to have everyone's undivided attention. The YouTuber turned professional boxer began his boxing journey back in 2018 against Deji Olatunji, KSI's younger brother.  
ADVERTISEMENT
Article continues below this ad
Since then, the 24-year-old has been in three professional boxing events, most recently knocking out former Olympian and MMA fighter Ben Askren in the very first round.  
A great marketer and promoter, Jake Paul has been calling out the biggest names in combat sports as he continues to build his resume. According to Paul, while his primary goal was to put on big fights when he initially got into this. He now wants to fight for a belt and become a bonafide champion.  
ADVERTISEMENT
Article continues below this ad
Therefore, Paul is looking to ultimately fight the most decorated boxers. However, when asked whether he would like to face Floyd Mayweather or Canelo Alvarez, Paul was quick to dismiss a fight with Mayweather, making the following statement.
"I think it'd be better, you know, to face Canelo. You know, I think he's in his prime and I've seen what Yildirim, the Turkish warrior, did: quits in the corner. That guy isn't nearly as athletic as fast as determined as I am. So why can't I go in there against Canelo? "  

Although most combat sports fans were initially dismissive of Paul's antics and approach to fighting, it seems like the tide has turned since his last performance.
Regardless, Jake Paul is now a few days away from his highly anticipated boxing match with Tyron Woodley. A former UFC welterweight champion, Woodley has fought some of the most elite strikers in the UFC and is undoubtedly the younger Paul's toughest test yet.
Can Jake Paul become a boxing champion? 
Jake Paul might not be a professional-level boxer yet, but the Cleveland native certainly has the athleticism and punching power to compete at the highest level.
ADVERTISEMENT
Article continues below this ad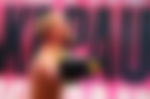 At just 24-years-old, Paul has plenty of time to work his way to become a truly dominant boxer in the ring. However, as of now, Paul has avoided fighting any professional boxers, fighting MMA athletes instead.
Should he manage to get the win against Tyron Woodley this weekend, Paul should look to take on a professional boxer next, in order to move a step closer to his dream.
ADVERTISEMENT
Article continues below this ad
Do you think Jake Paul can become a boxing champion? Let us know in the comments.
Watch This Story: Five Times Tyron Woodley Viciously Knocked Out His Opponents in the UFC