Jake Paul Told to Avoid 'Ridiculous' VADA Testing by UFC Legend
Published 11/27/2021, 8:30 AM EST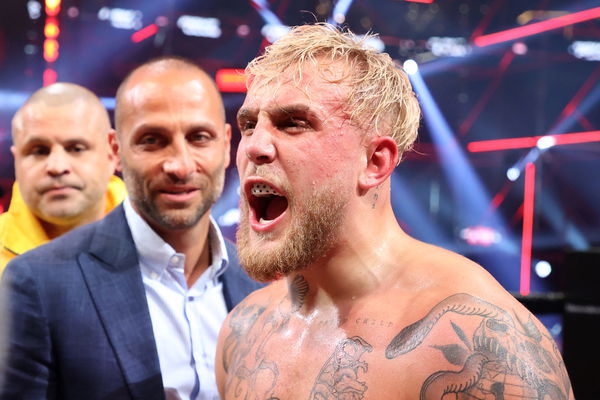 Jake Paul has been beefing with several UFC fighters since his breakout into the combat scene. He has also faced two former UFC stars in a row and has vanquished them to go 4-0 as a pro-boxer. As he is set to face a pro-pugilist for the first time in Tommy Fury, 'The Problem Child' is getting advice from the UFC community.
ADVERTISEMENT
Article continues below this ad
MMA veteran Chael Sonnen recently trolled Jake Paul and took shade at him regarding the VADA test protocols. Sonnen believes Paul will never do a drug test from VADA. In his podcast, Sonnen discussed several things surrounding the combat world. Hence, he also talked about the Paul vs Fury fight, which will happen on December 18 in Miami.
ADVERTISEMENT
Article continues below this ad
Referring to Jake Paul, Sonnen said, "I mean there's a real brilliance in everything that [Jake] Paul did but what Paul would not do is agree to VADA. VADA stands for voluntary anti-doping agency. Now, you take that however you want. And quite frankly, I don't think you are going to get a different result, if Paul pees in the cup or I pee in the cup for him."
"I will only share with you, nobody should do VADA. VADA should not have the doors open. It is the most ridiculous thing. Why would you ever, ever offer to put yourself under scrutiny?"
Per reports, even John Fury wanted to put a VADA test on the contract. However, Jake Paul and his side refused. Hence, things are looking slightly complicated as we come closer to the scrap.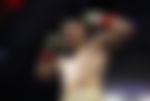 Will we see a fair game in Jake Paul vs Tommy Fury?
ADVERTISEMENT
Article continues below this ad
The current scenario has clearly raised questions regarding Paul's ability. If there isn't an anti-doping body to check, chances are that the fighters can use several kinds of substances to enhance their game.
ADVERTISEMENT
Article continues below this ad
Following Paul vs Woodley, several people blamed the judges for a wrong call. Thus, that and the lack of VADA testing puts a bit of worry in people's minds about Jake Paul vs Tommy Fury. The fight is still definitely eye catching, but could lose respect from the traditional fans. What do you make of the VADA testing?
Watch This Story: Top 5 Best Selling PPV Fights of Floyd Mayweather's Boxing Career