Jake Paul's Mom Troubled by Tyron Woodley's 'Knockout' Comment: "It's Just a Role"
Published 08/15/2021, 9:30 AM EDT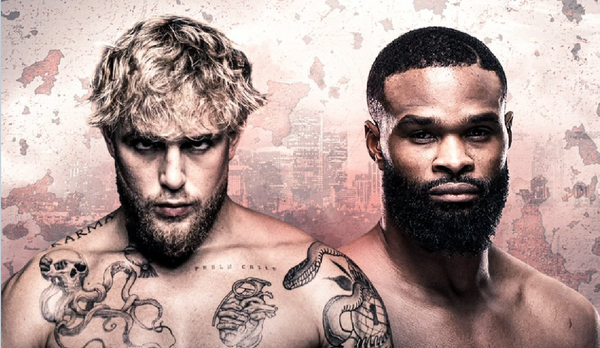 ---
---
Jake 'The Problem Child' Paul is currently in training camp for his August 29 fight against former UFC champion Tyron Woodley. This fight will be Paul's third professional boxing fight as he faces the former UFC champion, Tyron Woodley. The seeds of this rivalry were sown during Paul's fight against Ben Askren, when Woodley entered Paul's room and got into an argument with Paul and his trainers.
ADVERTISEMENT
Article continues below this ad
Showtime boxing releases an All-Access video of the training camps and the history of its fighters before the fight. They do this to attract more attention to the fight and help build the fight up.
ADVERTISEMENT
Article continues below this ad
In the All-Access for Jake Paul Vs Tyron Woodley, Jake's mother Pam Stepnick plays a cameo when she's asked about her son's so-called 'Problem Child' image on the internet. She defends her son, saying it's all an act, like playing a role in a movie.
"Tyron made a comment that, 'everyone comes up to me and asks me to knock you out, what's with that?' that bothers me. Because I don't think he wants that to be his legacy, hated. It's a role, it's like acting in a movie and that's how I kinda consider it, and it can be uncomfortable as the mom. I think he wants to turn that hate against jake paul, I think he wants to prove people wrong and eventually get there and be admired."
Social Media sensation Jake Paul
His Twitter and Instagram are full of taunts and jabs thrown towards his opponents. The list includes names like Conor McGregor, Dillon Danis, Gervonta Davis, the Diaz brothers, so on and so forth.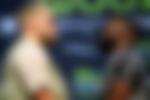 The Ohio native shifted to a career in boxing after shooting to fame on video-sharing platform YouTube and have both transitioned to the boxing game.
ADVERTISEMENT
Article continues below this ad
Logan Paul was the first to start the trend of 'YouTube Boxing' when he took on KSI in 2018. Jake followed in his brother's footsteps and knocked out fellow YouTuber Aneson Gib in his first fight.
Since then, the Ohio native has fought former NBA player Nate Robinson and former UFC champion Ben Askren. He knocked both of them out and won convincingly. His latest challenge is the former UFC champion Tyron Woodley. In his prime, Woodley was considered one of the most dominant Welterweights in the UFC.
Woodley has been in a slump lately, failing to win a fight in the last three years. Age is also a factor to be considered, as Jake Paul is just 24 years old. Woodley, on the other hand, is 39 years old.
ADVERTISEMENT
Article continues below this ad
August 29 is the day of reckoning for both Jake Paul and Tyron Woodley, as Jake gets tested against a power puncher for the first time and Tyron Woodley looks to get back to winning ways. Who do you got winning the fight come August 29?