Jermell Charlo Loses His Cool After Fans Bring Up Jermall's Rival David Benavidez: 'I'm Jermell. God Damn!'
Published 03/21/2021, 1:00 PM EDT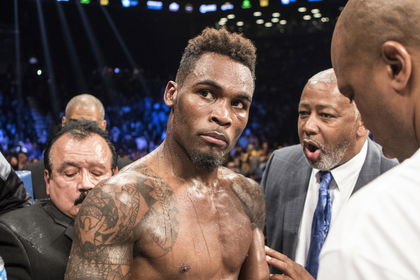 ---
---
Jermell Charlo was caught up in a hilarious confusion with his brother. The twin brother of Jermall Charlo had to remind his fans of who he really was to avoid getting flooded with comments about David Benavidez.
ADVERTISEMENT
Article continues below this ad
The two Charlo brothers are identical twins and are both World Champions. However, Jermell Charlo is a world champion in the super-welterweight division, while Jermall Charlo is the WBC champion in the middleweight division.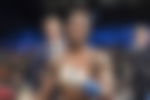 However, the younger of the two, Jermell, went live on Instagram in a clip that has since gone viral. The champion got a flurry of comments about super-middleweight challenger David Benavidez. Frustrated by the comments, Charlo said,
ADVERTISEMENT
Article continues below this ad
"Man, would y'all stop talking about Benavidez in my comments. I look like it but, I'm Jermell. I'm Jermell. God Damn." Thus, he showed his frustration at the constant comments.
This comes because of the David Benavidez and Jermall Charlo beef. The 24-year-old Benavidez called out the elder Charlo, and the pair have since been in a verbal battle. However, Jermell Charlo clearly wants no part in this.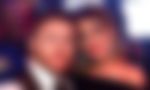 Jermell Charlo gives his prediction for the fight
The call-out from Benavidez caught the attention of Jermall Charlo. The WBC middleweight champion all but agreed to move up to super-middleweight and face the undefeated fighter. And Jermall Charlo has now given his prediction.
On the same live stream, the champion said, "I don't got no drama with Benavidez. The mother**ker's a tough fighter. He's hard as sh*t.
ADVERTISEMENT
Article continues below this ad
"My brother gonna have a hard fight against him but, I always rock with the Charlo I don't give a damn what y'all say. But don't add me in that dude. Shame is, damn, I'm 154." 
This comment showed that Jermell Charlo wants to stay out of any potential drama; however, he is still backing his brother to come out on top if the two meet. Despite this, he admitted it would be a difficult bout.
What do you make of these comments from Jermell Charlo? Do you think David Benavidez would be a tough fight for his brother?
ADVERTISEMENT
Article continues below this ad