Jessie Vargas Speaks Out on Mike Tyson vs Roy Jones Jr
Published 09/15/2020, 7:30 AM EDT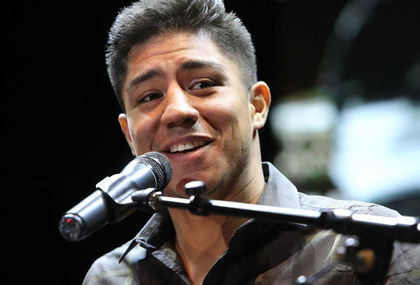 ---
---
Former boxing world champion Jessie Vargas is someone who grew up watching the likes of Mike Tyson and Roy Jones Jr in their heyday. Akin to fans across the world, he too is excited to see the duo collide in the coming months. Now, 'La Nueva Generacion' opened up on the biggest boxing match for 2020 and likened the combatants to warriors. 
ADVERTISEMENT
Article continues below this ad
Vargas said, "Roy Jones Jr against Mike Tyson, I think that's a fight that we're all interested in seeing just because they were the all-time greats. They are definitely names that will go down in history as the best in the division at a certain point in time. Roy Jones Jr, I mean, y'all must have forgotten if you don't know how he fought."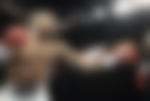 ADVERTISEMENT
Article continues below this ad
Given the name of Mike Tyson in the fight, it may be hard to count Jones Jr in with a chance. However, Vargas believes that 'Captain Hook'  could give 'Iron' Mike a run for his money. He praised the 51-year-old's boxing IQ and his speed, which helped him win multiple world championships. 
Both these elements could prove crucial against the KO artist who may swing his fists and thrill audiences one last time.   
Subsequently, Vargas said that he knows the 51-year-old well and would hype him ahead of the mega boxing match. 
Jessie Vargas feels Mike Tyson and Roy Jones Jr want to thrill the fans
The boxers are naturally returning due to promises of a payday. However, they receive the thrill of lacing up their gloves, stepping through the ropes, and pummeling their opponents. 'La Nueva Generacion' likened 'Iron' Mike and 'Captain Hook' to those who want to feel like warriors once more.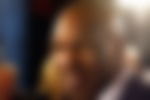 He said, "It's good for them because there must be something in that's kicking them that I want to fight, I wanna do it again. I wanna be in that position again. I wanna be looked at as being a warrior once again in giving the fans something to cheer for. Some sort of entertainment."
ADVERTISEMENT
Article continues below this ad
Read: BIZARRE: Mike Tyson's Pre-Fight Ritual Spooks Out Fans
Entertainment in the form of sports is making a slow return amid heavy pandemic restrictions. However, with millions watching on at home, Tyson and Jones Jr will enthrall one and all in November.
ADVERTISEMENT
Article continues below this ad
Given how the two are training, it will not be a meek exhibition. KO power, speed and agility, and boxing IQ combining to showcase the warrior spirit will be ever present.