Joe Frazier vs Rocky Marciano: Tyson Fury's Father Gives His Verdict on the Fantasy Matchup
Published 11/16/2020, 3:51 AM EST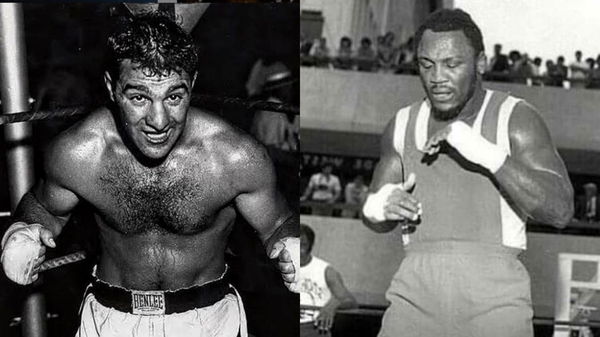 ---
---
Boxing fans have often put forward fantasy matchups to sensationalize two different elites who have never encountered each other inside the ring. That said, current WBC champion Tyson Fury's father has recently projected an outcome of a fight between Rocky Marciano and Joe Frazier.
ADVERTISEMENT
Article continues below this ad
Frazier and Marciano are two of the greatest heavyweights to hail from different eras. To this day, they are recognized as lethal punchers and great ambassadors of the sport. But, how would have they fought against each other?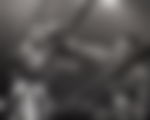 While Marciano had dominated the boxing world from the late 1940s to the 1950s, Frazier replicated a similar aura from 1965 to 1981. Meanwhile, their resumes are highly different. Marciano never tasted defeat and had an unparalleled pro record of 49-0.
ADVERTISEMENT
Article continues below this ad
Joe 'Smokin' Frazier has a resume of 32 wins, four losses, and a draw. Thus, he might not have a commanding record like Marciano, but John Fury still favors him over 'The Brockton Blockbuster'. Despite applauding Frazier's movements and skills, John Fury believes that he would have taken out Rocky Marciano easily.
John Fury has eyed the Rocky Marciano vs Joe Frazier fantasy fight
Fury, 56, connected with Boxing social to put forth his opinion regarding the matchup. Surprisingly, he didn't think twice before picking Frazier over Marciano. While he hailed Marciano as a "hard man", he still didn't see him beating the 'Smokin' Joe.
ADVERTISEMENT
Article continues below this ad
John Fury said, "Joe Frazier. You know Rocky (Marciano) was a hard man, but two different generations apart. So yeah. So it was a bubber and a weaver."
He added, "You know I just think he had more in his (Frazier) locker than Rocky. Rocky would have been too easy. You know Joe Frazier can move a lot. He was up and down. He was bubbing and weaving over the place, big puncher. You know what, a come-forward fighter. I think it's just a bit too much technique for Rocky."
ADVERTISEMENT
Article continues below this ad
Speaking about the heavyweight greats, John Fury's son Tyson Fury is also on the list now. 'The Gypsy King' has touched all the belts of professional heavyweight boxing. It will be interesting to know who would John Fury prioritize between his son and the other two.