Joe Frazier's Net Worth: Was he Rich?
Published 10/01/2021, 1:55 PM EDT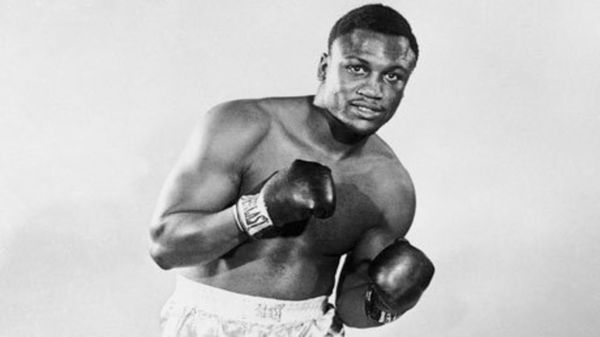 ---
---
Joe Frazier, the first man to defeat Muhammad Ali, is a legend of the sport. Frazier accomplished a feat that people thought to be next to impossible. Fans knew Frazier for his strength, punching power, durability, and relentless fighting style.
ADVERTISEMENT
Article continues below this ad
The fighter did not bow down to Ali's taunts and verbal onslaught. Fans will remember Frazier's never say die attitude and his fearlessness. Frazier would stalk his opponents around the ring, with his head low, bobbing and weaving as he unloaded a barrage of punches.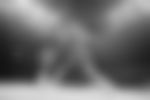 What was Joe Frazier's net worth at his peak?
ADVERTISEMENT
Article continues below this ad
Although there is no exact figure of what Frazier was worth, the former heavyweight champion earned in the millions. He reportedly made $2.5 million from his first fight against Ali alone. In his prime, he could sell out arenas and was a big buy for promoters.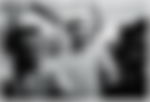 However, Frazier, like many other boxers lost a majority of his fortune due to his naivete and failed business opportunities. During the time of his death, Frazier was worth just a fraction of what he was worth during his boxing days.
Joe Frazier's net worth when he died
At the time of his death, Frazier was worth just &100,000 dollars. During his prime, he probably owned clothes that c0st more than his net worth in 2011. Despite earning millions in the ring, and having an active post-boxing career in showbiz, Frazier could not earn as much money as he spent, and ended up broke.
Frazier had a reported net worth of $100,000 at the time of his death. Frazier lost all his hard-earned money.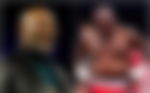 How did Joe Frazier lose his money?
Joe Frazier lost all his money through a combination of his own generosity and naivete, his drinking habits, failed business opportunities, and a deep hatred for his former chief boxing rival, Muhammad Ali.
Frazier also got cheated of a land deal that would have seen him and his 11 children become millionaires for life. And some people think Frazier is just another name on the long list of boxers who could not manage their fame and fortune.
How much money did Joe Frazier give Muhammad Ali?
Back in 1967, Muhammad Ali got stripped of his world title and boxing license for not enrolling in the army. Enemies turned into friends when Frazier loaned Ali some money and did everything in his power to get Ali back into the ring. The reason why Frazier wanted Ali back in the ring was so that he could show the world he can beat the best.
📅ON THIS DAY: The Thrilla in Manila 🇵🇭

⏪Back in 1975 Muhammad Ali and Joe Frazier met for the third time in one of the greatest fights of all time👏 pic.twitter.com/RnJjZU4bMi

— Sky Sports Boxing (@SkySportsBoxing) October 1, 2021
ADVERTISEMENT
Article continues below this ad
Who paid for Joe Frazier's funeral?
Floyd 'Money' Mayweather volunteered to pay for the funeral services during his burial. "My condolences go out to the family of the late great Joe Frazier. #TheMoneyTeam will pay for his Funeral services. RIP Smokin Joe. My thoughts and prayers go out to to the Frazier family. We lost an all-time great tonight."
ADVERTISEMENT
Article continues below this ad
Which other boxer lost his fortune the way Frazier did? Where does Frazier rank in your all-time greatest boxers list?
Watch this story: How Tyson Fury Spends His Millions